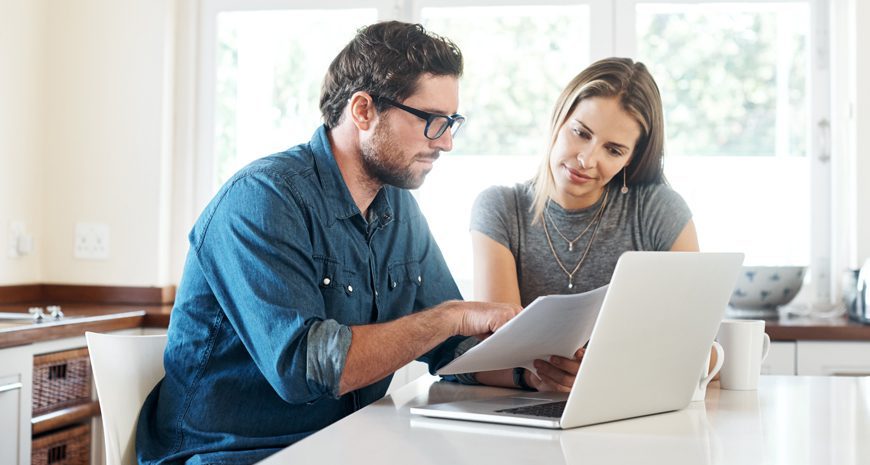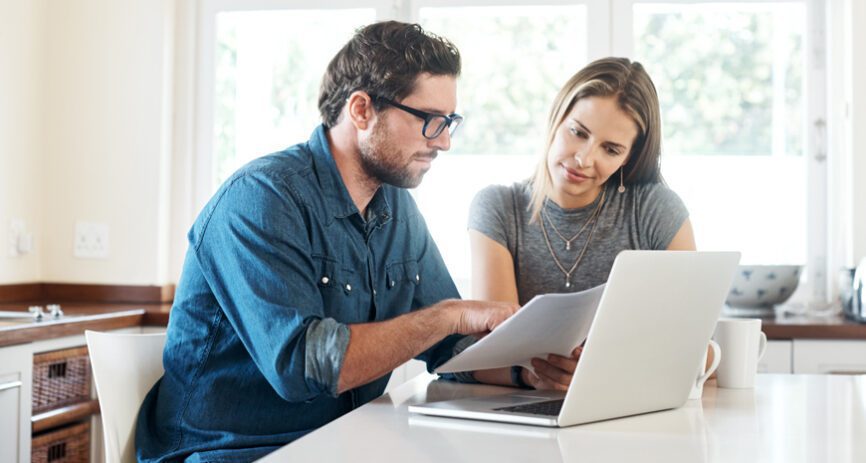 Get to know Washington National Monthly Income ProtectionSM + 5 reasons why it's great!
Is your employer offering Washington National Monthly Income ProtectionSM life insurance as part of your benefits package, and you're looking to learn more about this product? You're in the right place!
What is Monthly Income Protection?
You may already be familiar with traditional term life insurance products. These products pay a lump-sum death benefit (one large sum of money) to an insured's beneficiary (the person designated to receive the money) if the insured passes away during a specified term.
Monthly Income Protection is term life insurance that covers you during your working years, but with a unique twist: Rather than paying out in one large lump sum, it pays out in stable monthly payments, similar to a monthly paycheck.
Monthly Income Protection gives you the option to select a monthly death benefit that matches your current monthly income, or perhaps select more or less, depending on your needs and budget. If you pass away during your working years, your beneficiary will receive monthly payouts for two, three or five years, depending on the timeframe you choose.
In addition to the monthly income benefit, your employer may also be offering the option of choosing an additional lump-sum, long-term death benefit of $10,000 to $25,000. This death benefit is paid out in one lump sum at the time of death to your beneficiary, ideal for covering funeral costs, final expenses and other immediate needs. Even after the monthly income benefit expires, you will keep your selected amount of permanent life insurance for your remaining years—with no more premiums (what you pay each month for your policy) due.
Why choose Monthly Income Protection?
Now that you're acquainted with Monthly Income Protection and what makes it unique, let's get into five reasons why this is a great product for enhancing your family's financial security!
1. Income replacement is a top priority.
According to worldwide research organization LIMRA, the number one reason why Americans purchase life insurance is income replacement.1 Monthly benefits simply make good sense if you're concerned about providing income replacement to your family in the event you pass away. That's because monthly benefits mimic a paycheck in a way that a lump-sum payment cannot.
2. Monthly benefits give your family time and options.
When wage earners pass away, surviving family members often have to make quick, dramatic decisions while grieving.
If your loved ones can't afford to keep the family home or their lifestyle without your monthly income, they may need to quickly find more affordable housing or find a higher-paying job. In the event you pass away, the continuation of your monthly payment from Monthly Income Protection will help replace your paycheck and can give your family time and options—so they can adjust and make decisions in their own time.
3. It's a great complement to traditional term life insurance.
Traditional term life insurance that pays out in one large lump sum is great for helping beneficiaries cover funeral costs, medical bills, debts and other final expenses. Yet many beneficiaries are surprised how quickly a lump-sum life insurance payout can be spent. When the money is gone, a family can be left struggling to make ends meet when it comes to everyday expenses.
That's why Monthly Income Protection is a great complement to this traditional coverage. While traditional group term life insurance can help cover big-picture expenses (like funeral costs and debts), Monthly Income Protection is there for everyday things (like mortgage/rent, utilities and groceries).
4. It's affordable.
Most people are watching their budgets right now, but you can rest assured that Monthly Income Protection is affordable. When applying for a policy, you can select how much coverage you want based on your needs and your budget. No matter how much coverage you select, premiums are affordable, starting at dollars a day, and they will remain the same until the you retire and no more premiums are due.
5. Keep what you've worked hard for.
Most group term life insurance policies expire when you turn 65 or retire, leaving you with nothing to show after decades of paying premiums.
However, if your employer is offering the optional lump-sum death benefit, you'll take this amount of coverage into retirement—with no more premiums due. The money will be there for your loved ones when you pass away—many years in the future—to help cover your final expenses, leave a legacy and more.
We're here to help!
Washington National is here to help employers and employees throughout the entire benefits process! If you have any questions about Monthly Income Protection (or any of our other products), we're here for you! Get in touch with your worksite's Washington National agent, or give us a call at (800) 525-7662.
1 Life Happens and LIMRA, 2019 Insurance Barometer Report, 2019, p. 38