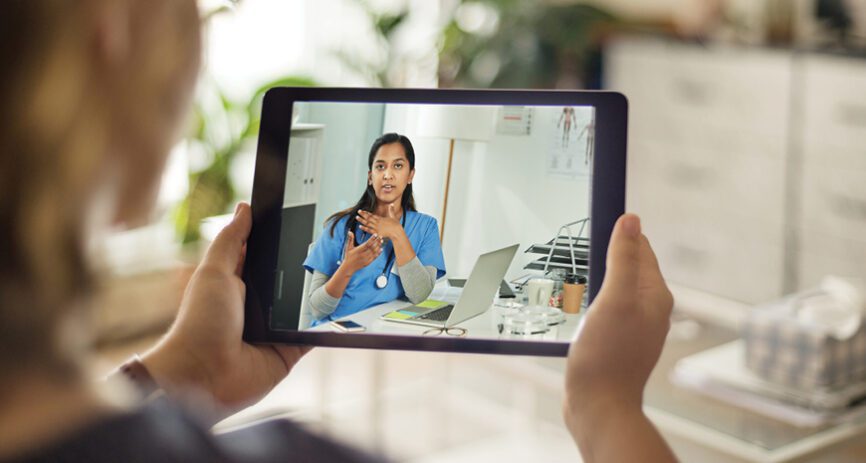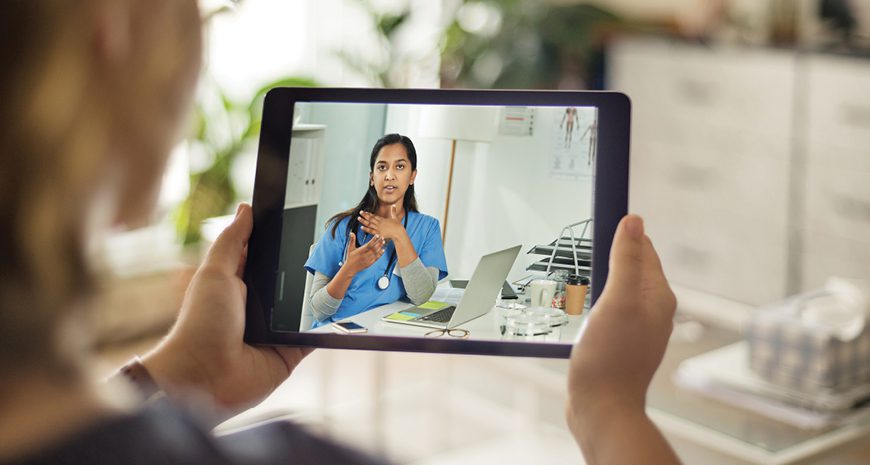 5 reasons to provide your employees access to telemedicine
In today's climate of social distancing, telemedicine is in higher demand than ever before. Telemedicine connects patients to doctors via phone, email or video consultation. Access to telemedicine is a great benefit to provide your employees because it's mutually beneficial to both your employees and your business.
Here are five reasons to provide your employees with access to remotely delivered health care.
1. It's easier than going to the doctor.
When your employees connect with a board-certified medical provider via phone, email or video consultation, they can receive care anytime, anywhere—no driving and parking, no waiting rooms, and less time away from family and work.
2. Your employees will have less exposure to germs.
Virtual consultations allow your employees to address routine health care needs without exposing themselves to possible germs at the doctor's office. This means less risk of employees picking up a bug and bringing the germs into the workplace.
Conversely, if your employee is sick, they can use telemedicine to get screened without going to the doctor and possibly spreading germs to at-risk people.
3. Telemedicine is versatile.
There are many needs that can be met by using remotely delivered health care. For common illness and injury, your employees can receive a diagnosis and a personalized treatment plan, including prescriptions for common medications. Mental health care, dermatology, gynecology, obstetrics, weight management, sleep management, diabetes care management, and cardiac care management are a few other types of medical care your employees may be able to receive via telemedicine.
4. It can save your employees money.
Telemedicine can cost a lot less than in-person visits for minor health issues. According to U.S. News & World Report, the national median cost for a video-based virtual visit is $50, compared to $85 for low-severity treatment at a doctor's office, $130 for an urgent care facility visit and $740 for an emergency room visit.* The savings are significant if your employees haven't met their deductible.
5. Telemedicine can help save your business money.
Because telemedicine is so affordable, it's typically paid for in-full, out-of-pocket by your employees. This can help reduce claim costs to your group health care plan. At the same time, when your employees have access to telemedicine, they can get prompt help with common medical issues without taking costly time away from work
We're here to help!
Washington National is proud to offer many of our employer clients access to the MeMDTM telemedicine program through our partnership with Health AdvocateTM. Contact us here to learn more.
*U.S. News & World Report, 4 Ways Telehealth Can Save You Money, https://money.usnews.com/money/personal-finance/family-finance/articles/how-telemedicine-can-save-you-money, April 6, 2020.