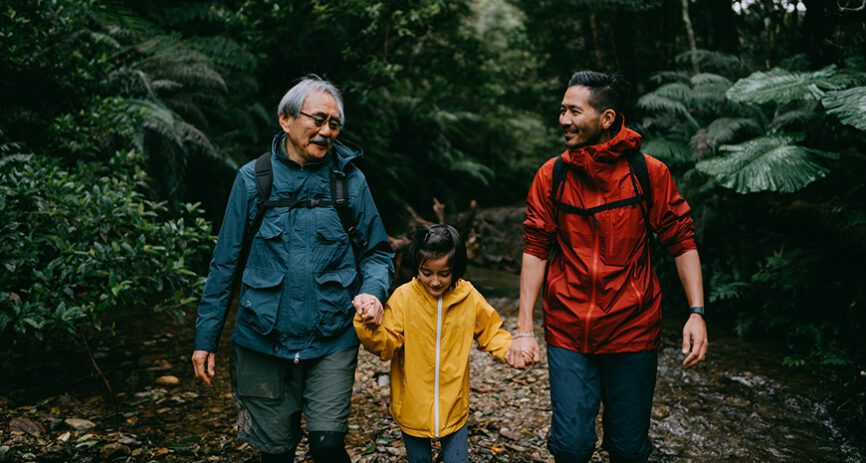 3 life insurance considerations to make 2 years into the pandemic
May 25, 2022
The COVID-19 pandemic has created many ripple effects—especially when it comes to life insurance.
According to a study by Life Happens and LIMRA, 31% of consumers say they're more likely to buy life insurance because of the pandemic.1 What's more, 45% of workers say that variants of COVID-19 will impact their benefit selection.2
What does this mean for employers like you who are competing for good employees amid labor shortages two years into the pandemic? It means including great life insurance options in your benefits package will help you recruit top talent while also retaining valuable employees!
As you seek out the best life insurance carrier and products to include in your benefits package, here are three things you should keep in mind.
1. Think outside the box
Most group life insurance products pay lump-sum benefits to beneficiaries in the event an employee passes away, but in today's uncertain climate, many employees are thinking outside the box and are asking for monthly life insurance benefits.
According to one study, 42% of workers say that rather than a traditional, one-time life insurance payout, they would have greater peace of mind if their loved ones would receive a recurring payment equal to their monthly paycheck for a defined period.3
Monthly Income ProtectionSM from Washington National is one of the few life insurance products on the worksite market that offers monthly benefits. Our monthly benefits can match an employee's wage and help surviving beneficiaries cover ongoing household expenses for two, three or five years. Monthly Income Protection also offers an optional lump-sum benefit of up to $25,000, which employees can keep indefinitely.
2. Offer more coverage with complementary products
Due to the pandemic, many people are taking extra precautions when it comes to their financial health. As a result, 15% of employees say they plan to purchase more life insurance coverage compared with what they selected prior to the pandemic.3
One way to provide your employees with more life insurance coverage is to offer multiple products that complement one another. For example, here at Washington National, we offer worksites two life insurance products that help employees achieve greater financial protection when selected together.
Here's how they can work in tandem: While Monthly Income Protection can help a family cover day-to-day expenses like groceries and utilities, universal life insurance can help a family cover larger expenses with a lump-sum payout. A $100,000 payout could help a family pay off a mortgage, cover debts, pay for college or fund retirement.
3. Find a carrier with virtual options
Many employees now work remotely or prefer virtual meetings. Washington National agents are equipped to perform education meetings and enrollments via video chat or phone call—or in-person if preferred. Either way, we'll be there for your employees to educate on our products, answer questions, and help them make informed, confident decisions.
We're here for you and your employees!
Ready to take the next step and offer your employees life insurance from Washington National? Call us now at (800) 458-9156 or fill out this form and a representative will call you.
1LIMRA, Study Finds COVID-19 Spurs Greater Interest in Life Insurance, https://www.limra.com/en/newsroom/news-releases/2021/study-finds-covid-19-spurs-greater-interest-in-life-insurance/, March 2021.
2PR Newswire, COVID-19 Delta Variant Leads Millions of Employees to Rethink their Benefit Selections this Open Enrollment Period, https://www.prnewswire.com/news-releases/covid-19-delta-variant-leads-millions-of-employees-to-rethink-their-benefit-selections-this-open-enrollment-period-301353655.html, August 2021.
3Plan Sponsor, As Delta Concerns Grow, Workforces Are Rethinking Open Enrollment, https://www.plansponsor.com/as-delta-concerns-grow-workforces-are-rethinking-open-enrollment/, August 2021.
Policies underwritten by Washington National Insurance Company, home office: Carmel, IN. LIMITED-BENEFIT POLICIES. These policies have limitations and exclusions. For costs and complete details of coverage, contact an agent.
Policies, benefits and riders are subject to state availability. Not all listed options, benefits and riders are available on all policies, and some may have additional cost.
Washington National Insurance Company is not licensed and does not solicit business in the state of New York.
» Additional Illinois State resident information
» Additional New York State resident information
» Additional Oregon resident information
» Additional New Mexico State resident information
» Additional California State resident information
» Confidential insurance communication request form
© 2021 Washington National