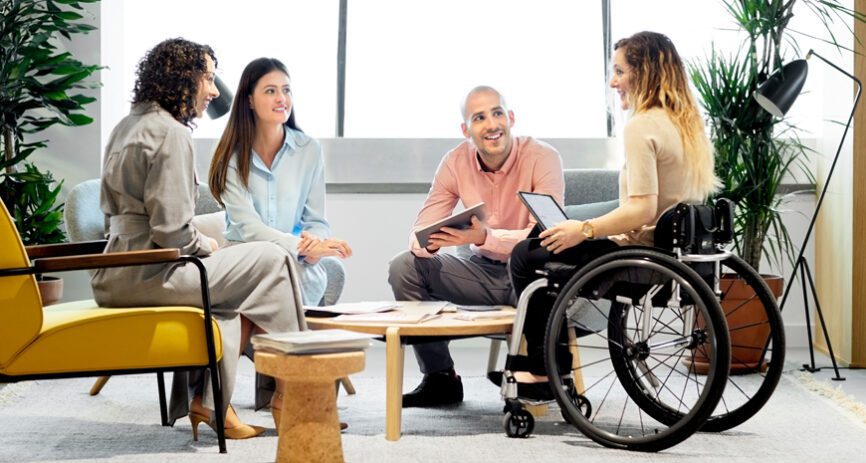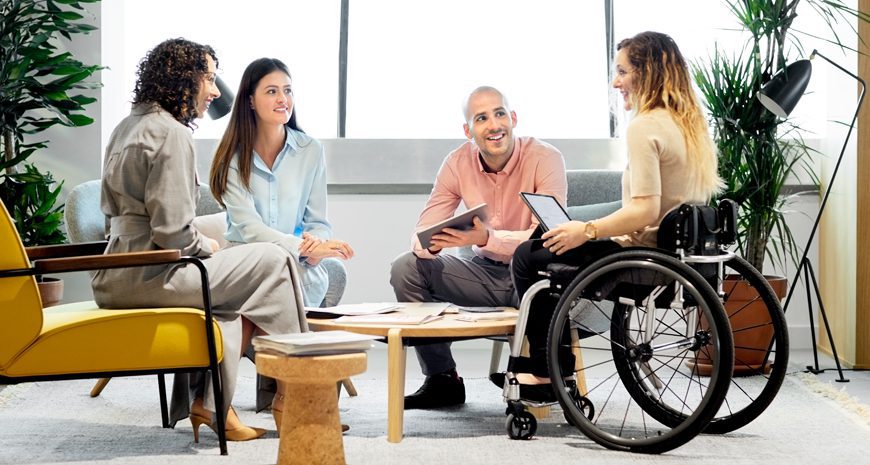 How to help employees return to work after a disability
Illness and injury can happen to anyone at any time—even your valued employees. When one of your own has to take a leave of absence due to disability, you may wonder how you can best support your employee and help make his or her return to work go smoothly. In these situations, it's important to have a return-to-work strategy in place.
A return-to-work strategy is important for both your employees and for your company.
For your employees, it can help them transition back to the job after illness or injury; it can help them stay connected to your organization, while also protecting their earning power.
For your company, a return-to-work strategy can benefit your bottom line by helping you avoid the costs of replacement staff or overtime to other workers. Plus, it can help build trust and loyalty to the company.
Helping your valued employees rejoin your team after disability doesn't have to be costly or complex. Here are four simple tips to help you create a successful return-to-work strategy.
1. Keep the lines of communication open.
Maintaining contact with an employee who's taking a leave of absence due to disability is essential. Open, supportive communication will help your employee feel connected to the workplace. Sharing general news about the company—and avoiding specific information about the employee's job or tasks—will help the employee feel connected, but not stressed. Depending on the phase of illness or injury, the employee may take some time to respond, but that's okay.
Once the employee begins to recover and think about returning to work, you can then then have open communication about his/her expectations, and yours.
2. Be flexible.
After illness or injury, your employee may not have the stamina to be thrown into a full-time work schedule. Many companies find that a graduated return-to-work plan works well. With this flexible plan, your employee can ramp up to full-time work through part-time hours and/or work-from-home arrangements. Flexible hours also give the employee more availability for medical appointments.
With graduated return-to-work plans, many companies find that employees are able to return to work sooner than expected, because they are able to gradually transition back to their usual duties and build back stamina. This is a win-win because it provides a paycheck to the employee—and productivity to your company.
3. Be welcoming.
Once the employee returns to work, it's important for a supervisor, manager or mentor to conduct regular, one-on-one meetings with the employee. This will be essential in helping the employee reintegrate into the workforce. During these meetings, the focus of the conversation should be on the job, not on the illness or injury. Regular check-ins could highlight ways the company can better assist the employee in performing functions of the job, whether it's schedule adjustments, accessible technology or ergonomic workspace adaptations.
4. Offer disability insurance.
Disability insurance allows your employees to insure their biggest asset: their income. These products pay benefits to supplement your employees' household income if they're disabled and can't work. No other insurance product can help cover their day-to-day expenses in this way.
Disability insurance gives your employees time and options if they are ever out of work for an illness or injury. It can help them recover and return to work on their time—when they're fully ready and able to perform. Without disability insurance, an employee who can't pay the bills without his or her paycheck could be forced to return to work too soon—which could be a detriment to their health and your bottom line.
You can offer voluntary benefits, such as disability insurance, at little or no cost to your company. Employers have the option to pay all, some or none of their employees' premiums, which are typically on par in cost with inexpensive nonessentials such as fast food.
Washington National Wage Guard® works for you and your employees
With Wage Guard®, Washington National's flexible, affordable short-term disability insurance product, your employees can receive weekly benefit payments to supplement their household income—so they're not caught off guard by a disability. Wage Guard short-term disability insurance from Washington National provides:


Weekly payments directly to your employees.
Weekly benefit amounts of $70 up to $1,700.
Waiver of premium during disability periods.
Convenient payroll deduction.
Benefit periods of 13, 26, 52 and 104 weeks.
On- and off-the-job coverage.
Maternity benefits.
Survivor benefit, which pays a benefit to an eligible survivor if your employee dies while they're receiving benefits.
And more!
If you're interested in learning more about disability insurance and other voluntary benefits, our agents are here to help! Learn more about how we can help your business here.