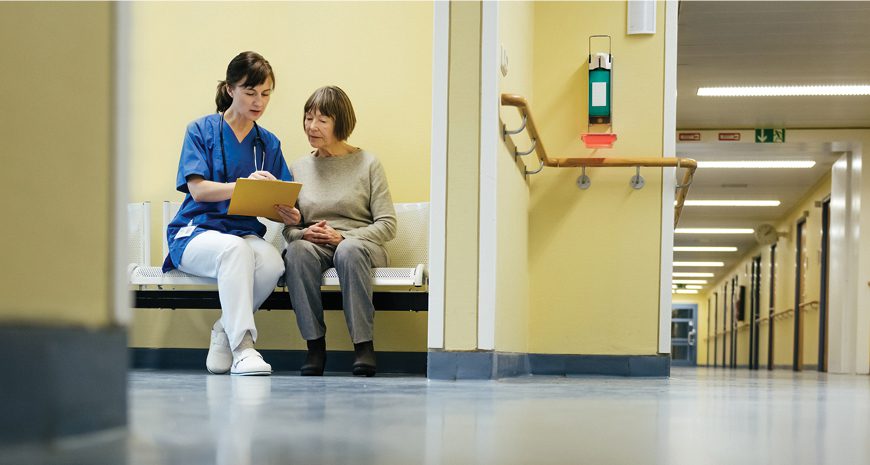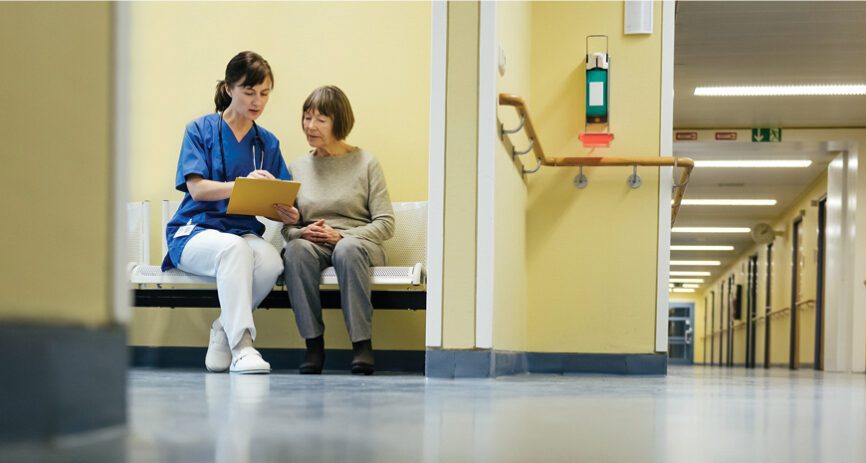 Understanding Long-Term Care Insurance and its Importance
July 1, 2020
Recovering from an illness or injury can be stressful. Healing can be a long road. During this time, it can also be more difficult to do normal tasks such as bathing, eating, or getting dressed by yourself and you will need another person's help to accomplish those tasks. Unfortunately, it can also be costly to deal with long-term care. You shouldn't have to worry about the bill while you are trying to get better. That is why long-term care insurance can be such a blessing to have.
Long-term care coverage is specific to care that is longer than a year. If your recovery takes less than a year, some long-term care products offer a restoration of benefits so the money used can be replenished (after a waiting period) to be used later. This would be in the case where you need care again, or a return of premium rider to refund a portion of the premium you've paid if your coverage ends. Long-term care insurance is a good investment since over half of people 65 and over need some form of long-term care in their lifetime.
Benefits of Long-Term Care Insurance
Being in long-term care, you will want to be somewhere that you feel comfortable. Long-term care insurance allows you to choose where you will receive care as long the facility meets federal requirements for a long-term care facility. Whether you want to stay home and receive care from nurses and aides in the comfort and privacy of your house or a facility where you will receive around the clock care from healthcare professionals and specialists long-term care insurance can provide coverage. Regardless of what you choose, this insurance allows you to make the decision on where you will receive care.
Services and Care you May Need
During your recovery you may need help with medication, health evaluation, and maintenance which would require nurses, doctors, or specialists. You may also need help getting food, cooking, or eating which would require an aide. Transportation and driving may be difficult or impossible, and you may need help getting to medical appointments. Cleaning, bathing, and doing laundry may also be hard. You may not realize just how much help you may need in the case of a long-term care situation. And although it may be difficult to accept help for some, it will help you stay happy and healthy in the long run. Long-term care insurance can provide you with help and peace of mind during this time so you can focus on recovery!
Long-Term Care Facility Options:

Home Care
Home care allows you to receive care in the comfort and privacy of your own home. Insurance will help cover care, services, and supplies. This may include:
• Visits by aides, nurses, and specialists
• Transportation to and from medical appointments
• Delivery of meals
• Food shopping
• Domestic cleaning and laundry services
Adult Day Care
At this type of facility you can receive care during the day but sleep in your own home. The types of care vary here, but usually include dementia, social interaction programs, and medical care. Coverage may include:
• Transportation to and from the facility
• Meals at the facility
Facility Care
At this type of facility you will receive care around the clock by a full staff. These types of facilities include:
Nursing homes
Facilities with skilled staff 24 hours/day that offer rehabilitative services, daily activities, housekeeping, and meals throughout the stay that support those who need a lot of assistance with daily activities. Residents live in rooms in a building with semi-private bathrooms and can share the room with a second person.
Assisted living facilities
Facilities with skilled staff that may or may not be available all day. These facilities usually offer individual living spaces along with common areas that host activities. Meals and housekeeping are offered to residents. These are perfect for people who require a little help with daily activities but are still pretty self-sufficient.
Residential healthcare facilities
Facilities with limited part-time skilled staff in home-life living arrangements. These also offer daily meals and housekeeping, but no around-the-clock monitoring by professionals or monitoring equipment in each living space.
Long-term care can be emotionally tough. Healing is often a long and hard road. There's no need to carry the weight of financial worry, as well. Invest in long-term care insurance so that your care is about YOU when you need it most.