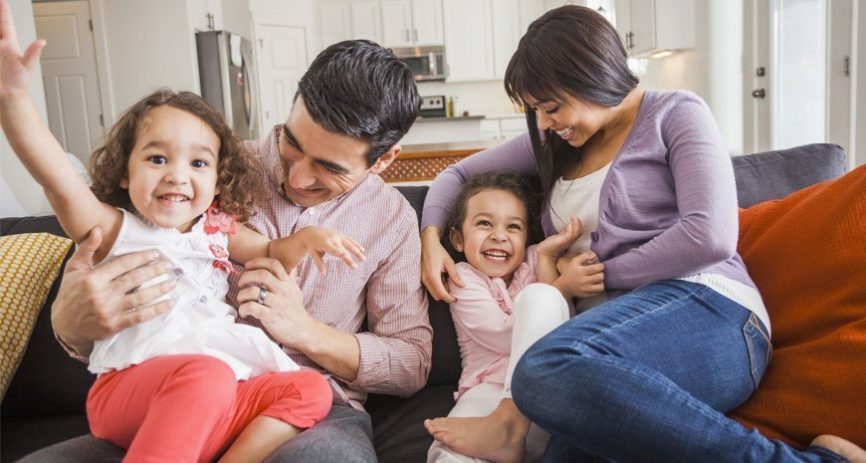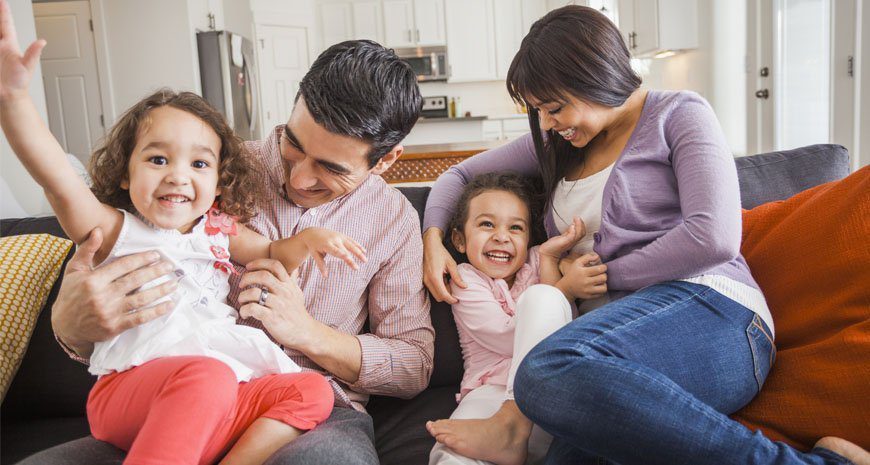 Get HIP with Hospital Assure – our NEW Hospital Indemnity Product
Looking to increase your cool factor? You don't need to update your wardrobe, have the latest cell phone or have thousands of followers on social media. All you need to get HIP is our new Hospital Indemnity Product, Hospital AssureSM!
Okay, so maybe Hospital Assure won't help you achieve trendiness in the usual sense, but purchasing Hospital Assure will definitely increase your cool factor in your family's eyes. You see, Hospital Assure hospital indemnity insurance can help protect you and your family from the high costs of hospital stays—which is something everyone can get on board with, right?
Ready to learn more? Keep reading for the rundown on Washington National's newest product, Hospital Assure!
What's Hospital Assure?
Hospital Assure is hospital indemnity insurance. It's a simple solution that complements your existing health insurance plan by directly paying you fixed-dollar cash benefits in the event you or a covered family member are hospitalized due to a covered sickness or accident.
Hospital Assure pays in addition to any other coverage you have. This means that even if you have major medical insurance through your employer, or Medicare, you will still receive cash benefits from Hospital Assure to help cover your expenses while you're on the mend. You can use your cash benefits for anything you want.  Here are just a few examples of how you might use Hospital Assure cash benefits:
Deductibles:

This is the amount you need to pay for covered health care services before your health insurance will start paying benefits. These days, many Americans have a high deductible health plan (HDHP). The IRS defines an HDHP as any plan with a deductible of at least $1,350 for an individual or $2,700 for a family.

1

But these are just base numbers. The average deductible for silver plans in the Affordable Care Act exchange this year is almost $4,000. And in the fast food industry, many employers are only offering plans with the maximum out-of-pocket allowed. Currently, that's a $7,150 deductible for an individual and double that for a family.

2
Copays: 

This is a fixed amount you pay for covered health care services after you've paid your deductible. These fees are imposed each time you visit a medical provider, and the fees vary. Copay costs rise sharply when it comes to costly medical emergencies that are expensive to treat. For treatment in a hospital, you may expect to pay a couple hundred dollars for your copay, plus copays for each drug that's prescribed.

3
Surprise billing: 

Surprise billing is a medical billing practice that affects many Americans. It happens when you go to a hospital that's in your health insurance's network, but you receive treatment from a doctor, surgeon or specialist who is out of your network. When this happens, major medical insurance may decline the claim, leaving you responsible for the bill, which could cost you thousands of dollars.

4  Hospital Assure can help pay for a portion of such costs.
Everyday bills and expenses when you're unable to work: 

You know the old saying,

"Life goes on…"

Bills and expenses don't pause when you find yourself in the hospital and unable to work. Your mortgage/rent, utilities, car payments, school tuition, etc., are still due even when you're in the hospital. Luckily, Hospital Assure may help you cover these expenses.
Important assurances from Hospital Assure
There are many hospital indemnity products out there to choose from, so why consider Washington National Hospital Assure? We're proud to offer these assurances, which help us stand out from the crowd:
Flexibility: Cash benefits are paid directly to you, not a doctor or hospital, so there are no restrictions on how you use your benefits.
Portability: You can keep your policy, even if you change jobs, move to a different state, retire or go on Medicare.
Premiums stay the same: Your rates cannot be increased unless all rates of that kind are raised in your state.
Guaranteed renewability for life: As long as you pay your premiums on time, your policy is guaranteed renewable.
Hospital Assure coverage options
With several policy levels available, we have a Hospital Assure policy that will fit your budget and needs. Here's a look at some of the potential Hospital Assure benefits and benefit amounts, depending on your specific policy.
| | | |
| --- | --- | --- |
| BENEFIT | DESCRIPTION | AMOUNT |
| Hospital confinement lump sum | Payable on the first day when a covered person is hospital confined for 23 hours or more due to a covered sickness or covered accident. You choose the benefit amount at the time of application. This benefit is limited to once per calendar year per covered person. If a covered person's hospital confinement continues uninterrupted and without discharge from one calendar year to the next, this benefit is not payable for that hospital confinement in the later calendar year. | $1,000, $2,000, $3,000, $4,000 or $5,000 |
| Daily hospital confinement | Payable per day, per covered person, for up to 365 days when hospital confined for 23 or more hours due to a covered sickness or covered accident. A readmission within 30 days of a prior hospital confinement, for the same medical condition, is considered part of the previous confinement. | $100 per day |
| Intensive care unit confinement | Payable per day, per covered person, for up to 30 days when hospital confined to an intensive care unit. This pays in addition to the daily hospital confinement benefit. A readmission within 30 days of a prior hospital confinement, for the same medical condition, is considered part of the previous confinement. | $150 per day ($50 ICU + $100 daily hospital confinement) |
| Waiver of premium | After a policy owner is hospital confined for a covered sickness or covered accident for a period of more than 30 consecutive days, this benefit will begin on the 31st day for any period of uninterrupted continuation of that inpatient hospital confinement. Any premium payments that fall during this waiver period, on a maximum of a month by month basis, will be waived. The waiver period will end at the earlier of discharge or at the end of 12 months of uninterrupted continuous hospital confinement discharge, at which point premium payments must be resumed. | Waives premium for base policy |
Are you ready to get HIP with Hospital Assure?
Contact your Washington National agent or reach out to us here for more information about Hospital Assure!
1Healthcare.gov, High Deductible Health Plan (HDHP), https://www.healthcare.gov/glossary/high-deductible-health-plan/, 2018.
2Forbes, High-Deductible Health Insurance: The Good, The Bad, And The Ugly, https://www.forbes.com/sites/johngoodman/2018/05/11/high-deductible-health-insurance-the-good-the-bad-and-the-ugly/#dd2e0bf7b180, May 11, 2018.
3America's Debt Help Organization, Health Insurance Premiums, Deductibles, Copays and Coinsurance, https://www.debt.org/medical/health-insurance-premiums/, 2018.
4Vox, He went to an in-network emergency room. He still ended up with a $7,924 bill., https://www.vox.com/2018/5/23/17353284/emergency-room-doctor-out-of-network, May 23, 2018
For New Mexico CNSC-131901993
LIMITED-BENEFIT POLICY. This policy has limitations and exclusions. For costs and complete details of coverage, contact your agent.
HOSPITAL: Does not include a bed, unit or facility that functions as a/an: skilled nursing facility, nursing home, extended care facility, convalescent home, rest home or a home for the aged, sanatorium, rehabilitation center, place primarily providing care for alcoholics or drug addicts, or facility for the care and treat­ment of mental disease or mental disorders
Policy form series (may vary by state) WNIC2073 underwritten by Washington National Insurance Company, Carmel, IN. Subject to state availability.