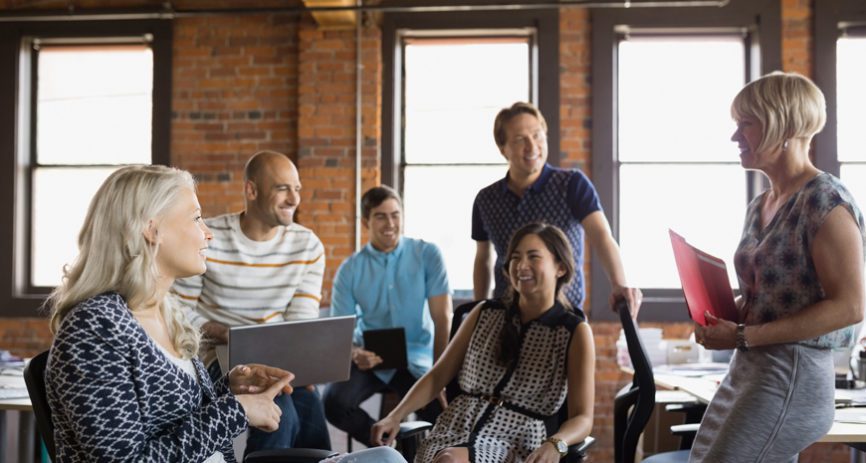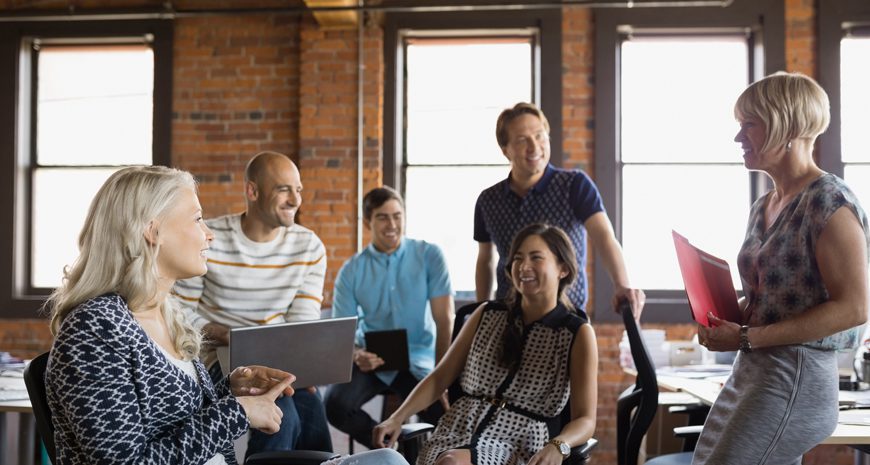 5 ways voluntary benefits help your employees
Did you know that only 39% of Americans have enough money to cover a $1,000 setback using their savings?1
That's why choosing a voluntary benefits program for your employees is an important decision.
Also known as supplemental insurance, voluntary benefits are insurance products that enhance the total benefits package you offer employees. Voluntary benefits are paid directly to your employees, not doctors or hospitals, which means your employees can use the cash benefits for any purpose.
You can pay all, some or none of your employees' voluntary benefits premiums, making them a great way to enhance your benefits program while managing your bottom line.
Some examples of voluntary benefits include: cancer insurance, heart/stroke insurance, critical illness insurance, hospital indemnity insurance, accident insurance, short-term disability insurance, GAP insurance and life insurance. You can learn all about these voluntary benefits products from our blog post, 8 types of voluntary benefits to offer your employees.
There are many ways voluntary benefits can help the employees at your organization. Here are five advantages of voluntary benefits for your employees:
1. Help fill coverage gaps from high-deductible health plans
Many organizations choose high-deductible health plans (HDHP) for their employees. These types of medical insurance plans feature lower monthly premiums, but a higher deductible amount. The deductible is the amount your employees will have to pay out of pocket before the insurance company starts to pay benefits. The IRS defines an HDHP as any plan with a deductible of at least $1,350 for an individual or $2,700 for a family.2 But these are just base numbers. It isn't uncommon for a family to have a deductible of $3,000, $4,000 or $5,000!
Voluntary benefits are paid directly to your employees, not doctors or hospitals, which means your employees can use the benefits for any purpose. Covering out-of-pocket deductible amounts is one important way your employees can use their cash benefits. They may also be used to help cover co-pays and non-covered treatments.
2. Maintain peace of mind
When faced with unexpected medical emergencies, many Americans struggle to make ends meet. As mentioned earlier, only 39% of Americans have enough money to cover a $1,000 setback using their savings.1
When your employees are stressed about finances on the home front, it can make it challenging for them to focus on doing their jobs well at work. But voluntary benefits can help provide your employees peace of mind that they'll be covered if an unexpected injury or illness occurs.
3. Receive timely care
You've probably heard stories about the high costs of health care preventing people from receiving the care they need. According to a recent study, 44% of Americans have skipped a recommended medical test or treatment in the last 12 months due to cost. Another 32% were unable to fill a prescription or took less of a medication because of the cost.3 And when it comes to cancer, the high cost of cancer care in the U.S. has led more than one-quarter of patients to cut back on some part of their treatment.4
With cash benefits from a supplemental insurance product, your employees will have more resources to help cover the important treatments and care they need.
In addition, some supplemental health insurance products feature wellness benefits. Wellness benefits are payable for preventive health screenings, which can help your employees discover new and developing health risks. With screening results, your employees can work with their doctor to develop a wellness plan to reduce their risk and improve or maintain their health.
4. Keep up with regular bills and household expenses during treatment and recovery
When you think about the costs of cancer, injury, heart disease and other critical conditions, things like deductibles, copays and noncovered treatments come to mind.
But that is just one piece of the puzzle. Aside from the direct medical expenses, there are many other expenses to account for. While your employees are undergoing treatment and recovery, life goes on at home. Mortgage/rent payments, utility bills, tuition costs, groceries and more must still be covered. The great thing about voluntary benefits is that the cash benefits can be used for any purpose, including these regular bills and household expenses.
5. Replace lost wages when they're unable to work
A lot hinges on the income your employees make at work. Their income enables them to pay bills, put food on the table and have a roof over their head. Working at your business gives your employees cash flow and the ability to make important financial decisions. But what happens if an injury or illness prevents your employees from working?
Many of your employees probably think disability won't ever happen to them, but it's much more common than most believe. The word "disability" isn't just about catastrophic health issues. Your employee may be the picture of good health when something like a broken bone puts him/her out of work for days, weeks or months at a time. In fact, more than one in four of today's 20-year-olds will be out of work for 12 months or more for a variety of reasons before they reach retirement age.5 Voluntary disability insurance can pay benefits to supplement your employees' household income if they're disabled and can't work. No other insurance product can help cover your employees' day-to-day expenses in this way.
Ready to get started?
You just learned about five ways voluntary benefits can help your employees. If you're ready to take the next step in offering voluntary benefits at your organization, we're here to help. It's easy to get started. Simply fill out this form or call (800) 525-7662, Monday–Friday, 8:00 A.M.–5:45 P.M.
1Bankrate, Most Americans don't have enough savings to cover a $1k emergency, https://www.bankrate.com/banking/savings/financial-security-0118/, January 18, 2018.
2Healthcare.gov, High Deductible Health Plan (HDHP), https://www.healthcare.gov/glossary/high-deductible-health-plan/, 2018.
3Forbes, Poll: 44% of Americans Skip Doctor Visits Because of Cost, https://www.forbes.com/sites/brucejapsen/2018/03/26/poll-44-of-americans-skip-doctor-visits-due-to-cost/#67cb9a286f57, March 26, 2018.
4WebMD, Many Cancer Patients Skip Treatments Due to Cost, https://www.webmd.com/cancer/news/20171024/many-cancer-patients-skip-treatments-due-to-cost#1, October 24, 2017.
5Council for Disability Awareness, Disability insurance, Why do I need it?, https://realitycheckup.org/why-do-i-need-it/, accessed April 2019.
Nothing in this blog post is intended to be a solicitation of insurance in any jurisdiction. Its purpose is the promotion of interest in Washington National and insurance in general. Any inquiries regarding the possible purchase of an insurance policy will be directed to a licensed insurance agent/producer, in which event an insurance agent/producer may contact you.

---