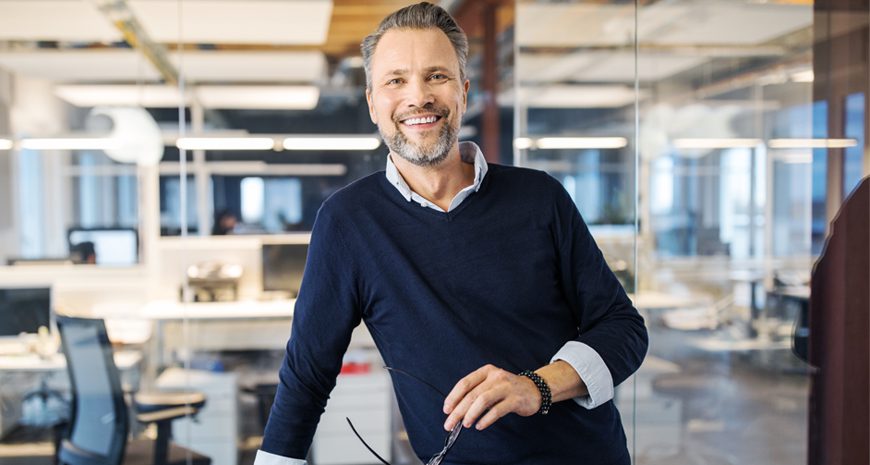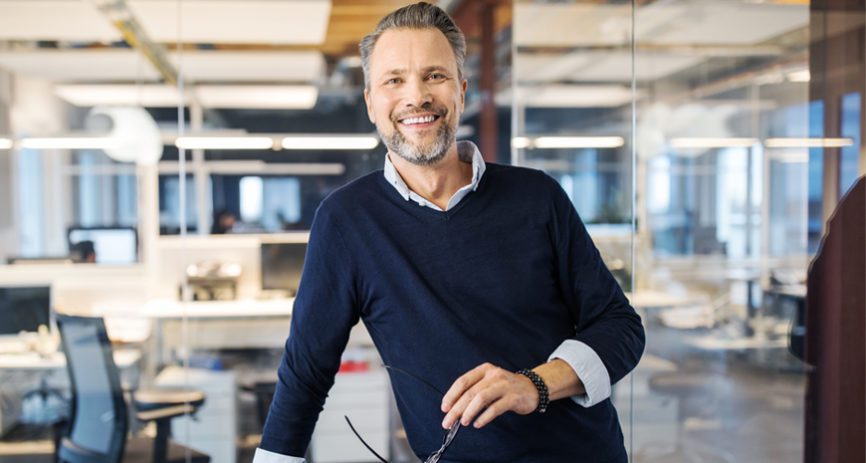 8 ways voluntary benefits can help your business
October 17, 2019
If there was a low- to no-cost way to enhance the total benefits package you offer employees, would you take advantage? If your answer is "Yes," then it may be time to consider voluntary benefits! Here are eight important reasons to consider voluntary benefits for your business or organization.
1. Enrich existing core benefits
Also known as supplemental insurance, voluntary benefits are insurance products that can enhance your total benefits package and help your employees protect what matters from the financial challenges of an injury, illness or loss of life. Some examples of voluntary benefits include: cancer insurance, heart/stroke insurance, critical illness insurance, hospital indemnity insurance, accident insurance, short-term disability insurance, GAP insurance and life insurance. To read more about the different voluntary benefits, click here.
Employees can elect to buy voluntary benefits to help fill coverage gaps from high-deductible medical plans and help cover overall health care costs.
2. Appeal to a multi-generational workforce
Voluntary benefits are a great way to tailor your benefits program to meet your team's unique needs.
When you consider your employees' demographics, what do they value most at their stage of life? For example, short-term disability insurance and life insurance may be ideal for younger workers who are settling down and starting families. If your workforce demographic is older, supplemental insurance that helps protect against the expenses of critical illness and injury may be better.
3. Support financial well-being
Unlike major medical insurance, voluntary benefits are paid directly to your employees, not doctors or hospitals. Your employees can use the cash benefits for any reason—to cover deductibles, co-pays, coinsurance, non-covered treatments and everyday living expenses. Voluntary benefits can help guard your employees from financial hardship. In fact, 71% of workers say they worry less about unexpected health and financial issues thanks to their benefits.1
4. Offer a cost savings for the company
When it comes to voluntary benefits, you can pay all, none or some of the premiums, making them a great way to enhance your benefits program while watching your bottom line. Here's a closer look at your funding options:
100% employer paid—you can help bridge the gap left by an entry-level health care offering
100% employee paid— your employees can purchase benefits that best suit their needs
A combination of both—your employees can enhance their coverage while you manage your bottom line
No matter what you decide, employees love voluntary benefits because they're typically affordable and help provide peace of mind.
5. Reduce 401(k) and 403(b) loans and withdrawals
When an employee is faced with unexpected medical bills, they may want to take a hardship distribution from their 401(k). A hardship distribution may expose your employee to a 10% penalty as well as income taxes on the distribution.
As mentioned earlier, voluntary benefits are paid directly to your employees, not doctors or hospitals, which means your employees can use the cash benefits for any purpose, including unexpected medical bills.
If your employee has cash benefits from supplemental health insurance, he/she will be less likely to need to take early 401(k) and 403(b) withdrawals. Less financial stress during times of need will help with speed of recovery, and ultimately help your employee return to work faster.
6. Attract new employees
It's no secret that top talent will naturally gravitate toward the organizations that offer the best employee benefits. In fact, research shows that 80% of U.S. adults would choose a job with benefits over an identical job with more salary but no benefits.2 Your organization will be better positioned to win the war for talent when you are able to offer a more complete benefits program with help from voluntary benefits.
7. Support employee retention
You're probably aware of all the advantages of employee retention. Avoidance of onboarding costs, reduced training costs and a more skilled workforce are just a few examples.
Providing your employees with a strong benefits program is one way to support employee retention at your organization. Research shows that 78% of employees are more likely to stay with their employer because of their benefits program.3
8. Increase employee engagement, motivation and productivity
Did you know that only 33% of employees in the U.S. are involved in, enthusiastic about and committed to their workplace?4 At the same time, employee disengagement costs the U.S. over $500 billion annually.4 Is employee disengagement an issue at your organization?
When your employees are satisfied about their benefits, they'll bring enthusiasm to their roles and produce quality work. This is advantageous for both your company and your customer. Offering voluntary benefits shows your team that you care about their well-being, which will help produce a happy, loyal team.
Ready to learn more?
Are you ready to take the next step in offering voluntary benefits at your organization? It's easy to get started. Simply fill out this form or call 877-266-7326. Our dedicated professionals are here to help.
1Lifecare, The Secrets to Better Benefits Utilization & ROI, https://www.lifecare.com/2019/01/the-secrets-to-better-benefits-utilization-roi/, January 2019.
2Exude, Benefits More Important Than Salary? 80% Think Yes, https://www.exudeinc.com/blog/benefits-more-important-than-salary-80-think-yes/, 2018.
3Willis Towers Watson, Employees are more likely to stay with their employers when offered a group benefit marketplace, https://www.willistowerswatson.com/en-US/insights/2018/08/employee-and-employer-satisfaction-with-group-benefit-marketplaces-survey-results, August 2018.
4Office Vibe, 6 Amazing Benefits of Employee Engagement, https://www.officevibe.com/blog/employee-engagement-benefits, March 2017.
Insurers and their representatives are not permitted by law to offer tax or legal advice. The general and educational information here supports the sales, marketing and service of insurance policies. Based upon individuals' particular circumstances and objectives, they should seek specific advice from their own qualified and duly-licensed independent tax or legal advisers.
Nothing in this post is intended to be a solicitation of insurance in any jurisdiction. Its purpose is the promotion of interest in Washington National and insurance in general. Any inquiries regarding the possible purchase of an insurance policy will be directed to a licensed insurance agent, in which event an insurance agent may contact you