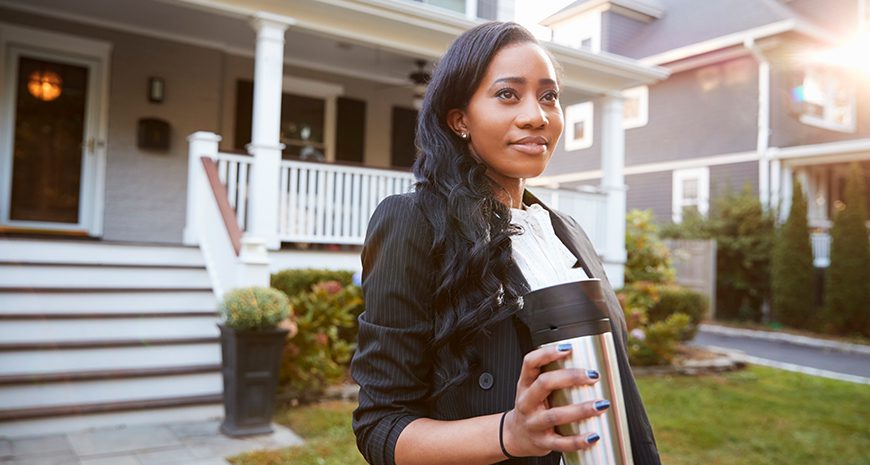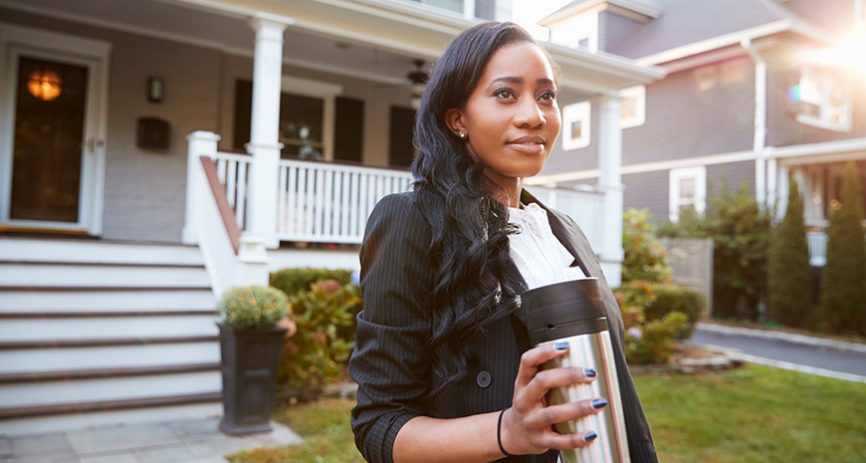 6 Tips for Returning to Work During the Pandemic
April 29, 2021
The past year has brought many changes to our lives, but especially in the way we work. Whether it's due to furlough or working remotely, millions of Americans haven't been on the worksite in quite some time. But many may be returning to work in the months ahead as more businesses are able to open up.
It's completely normal to be apprehensive about returning to work during a pandemic. You may be concerned about staying healthy, juggling your child's home-based learning, or simply getting back into the groove of going to work every day.  The following six tips will help your transition back to work go smoothly.
1. Maintain a healthy lifestyle
The daily grind of going back to work may have you tempted to slack off on your exercise regimen and hit the drive through. However, as you return to work, maintaining a healthy lifestyle can help keep your emotional compass in check, while also boosting your immune system. Here are some aspects of a healthy lifestyle:
Exercise: Outdoor exercise and at-home aerobics are great options for keeping physical distance
Adequate sleep: Most adults should get 7+ hours a night
Diet and nutrition: Make it a habit to eat whole, nutritious foods and avoid processed foods
Health care maintenance: Work with your health care provider to keep any chronic conditions in check; ask your doctor if they offer telehealth appointments
Cope with stress and anxiety: Positive coping techniques include exercise, medication, enjoying hobbies, reading, etc.
Stay connected: Practice "physical distance," not "social distance," by talking with loved ones frequently
2. Be prepared for new worksite policies
The "new normal" won't be the same at every workplace, but chances are your worksite will be quite different than when you were last there. Here are some changes your workplace may implement:
Barriers between desks
Masking policies
Workflow redesign
Temperature checks
Alternating work schedules
Quarantine policies
Read all emails and communications from your workplace so you know what to expect and can take all changes in stride. Remember that as inconvenient as some policies may seem, they are being put in place to keep everyone safe and healthy.
3. Talk and connect with coworkers
If you haven't talked to any of your colleagues in a while, it may be a good time to check in. You don't need to talk about work, but instead may want to talk about your experiences during the pandemic. You or your coworkers may have been unwell or bereaved, or may have been impacted by the pandemic in a different way. Sharing your experiences will help you feel connected with coworkers as you all transition back to the workplace.
4. Have a return-to-work conversation with your manager
Set up a meeting with your manager to discuss what returning to work will look like. Use this opportunity to raise any concerns or questions that you might have, and to ask your manager what your work priorities will be as you transition back. If you have any schedule, health or childcare concerns as a result of the pandemic, this would be a great time to address those.
5. Do what you can to reduce your risk and protect those around you
As mentioned earlier, your company will likely have precautions put in place, but there are a few things you can do on your own to help protect your health—and the health of those around you. Chances are, you've been doing many of these things all along: frequent handwashing, mask wearing, physical distancing and staying home if you have symptoms. Everyone's cooperation in practicing these simple precautions will be important in keeping the worksite healthy.
6. Take it one day at a time
Returning to work during a pandemic is unprecedented for everyone. Your worksite will probably change, evolve and adjust many times in the months ahead. It may be a long (and sometimes rocky) road. Be flexible, and don't expect everything to quickly return to normal.  As you take things day by day, have regular check-ins with yourself and evaluate how you're coping. Keep the lines of communication with your colleagues and manager open and promptly address issues as they arise.
We're here for you
Washington National is committed to getting through this challenging time together. Check out our update page for customer support and information. Also check out our virtual enrollment page to learn how we can support worksites from afar.