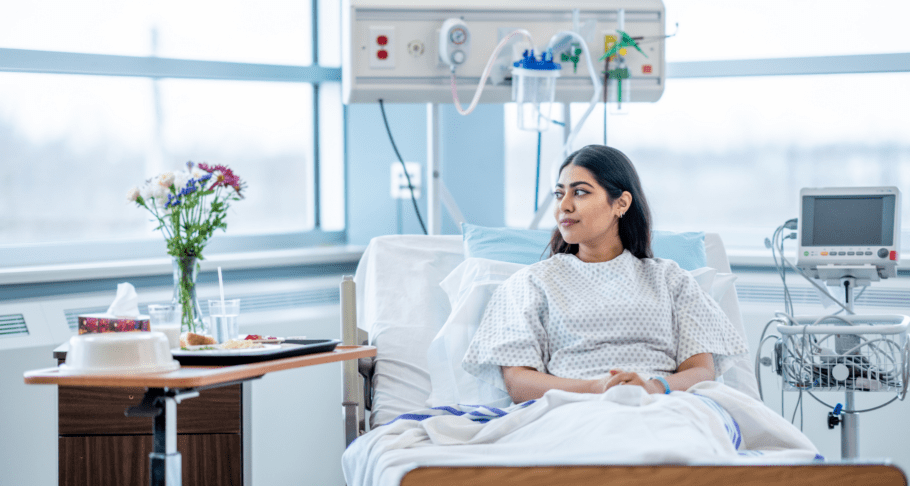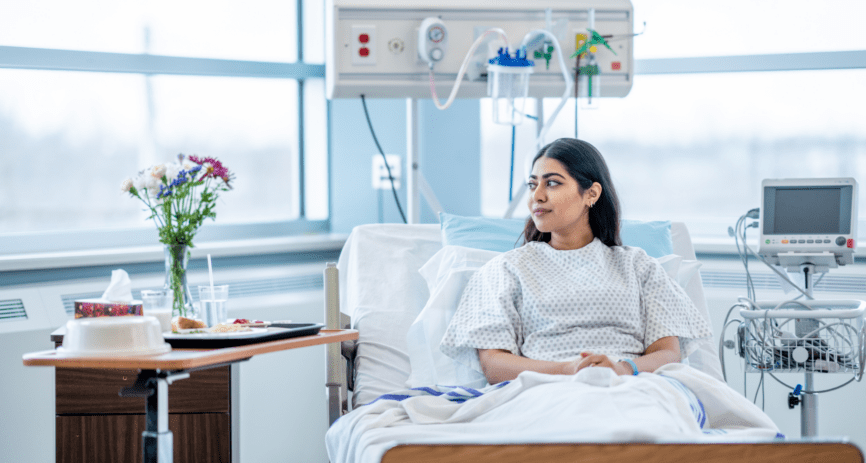 Top 4 reasons to get hospital indemnity insurance
August 17, 2023
Hospital indemnity insurance—also simply known as hospital insurance—is a type of supplemental health insurance that pays benefits when you're admitted to the hospital. People often get hospital insurance through work, or they purchase it directly from an insurance company. Are you curious about hospital indemnity insurance and wondering if it's right for you? Check out these top four reasons to get covered!
1. It pays for covered hospital stays no matter what lands you in the hospital.
Septicemia, heart failure, osteoarthritis, pneumonia and diabetes mellitus are among the top reasons for hospital stays in the U.S., according to the Centers for Disease Control and Prevention.1
Hospital indemnity insurance pays benefits for all covered hospital stays no matter if illness or injury is the reason for your stay. Some policies even provide normal pregnancy or childbirth coverage after a waiting period—so you can focus less on medical bills and more on rest, recovery and your baby.
2. It pays cash benefits directly to you.
You're probably familiar with how your primary health insurance pays benefits to doctors and hospitals. Hospital indemnity insurance is different because it pays cash benefits directly to you. This means you can use the money for ANY purpose, including helping cover medical bills, living expenses and lost wages while you recover.
Benefits vary from company to company, but typical hospital insurance benefits could include:
Hospital confinement lump sum—a cash lump sum payable the first day of hospital confinement
Emergency room benefits—payable for treatment in the emergency room
Daily benefits—payable per day of hospital confinement
Other benefits—could include outpatient, doctor office, rehabilitation, travel, pet boarding and more!
3. It pays regardless of other coverage you have.
Hospital indemnity insurance isn't meant to replace the primary health insurance you get at work or purchase on your own. Instead, it's a complement to this coverage and pays regardless of your current plan.
Hospital indemnity insurance can help cover major medical insurance gaps, such as deductibles, copays and coinsurance, which can leave you with thousands of dollars in out-of-pocket medical bills after a hospital stay.
4. It's easy to use.
Using hospital indemnity insurance is as easy as 1…2…3:
THE UNEXPECTED HAPPENS: Usually, you're able to kick the flu relatively easily, but this time your symptoms are worsening with difficulty breathing, a rapid heartbeat and fever that won't subside.
YOU GO TO THE HOSPITAL: You go to the emergency room, and they admit you with pneumonia. You'll need to stay for a couple days.
HOSPITAL INSURANCE HELPS WHEN YOU NEED IT MOST: Your policy pays cash benefits directly to you. You use the money to help cover your health insurance deductible and your 20% coinsurance, plus cover your lost wages from missing work.
We're here to help!
Are you ready to learn more about hospital indemnity insurance? Our agents are here to help! Call (800) 525-7662 to get started.
1Centers for Disease Control and Prevention, Hospitalization, https://www.cdc.gov/nchs/hus/topics/hospitalization.htm, August 2022.