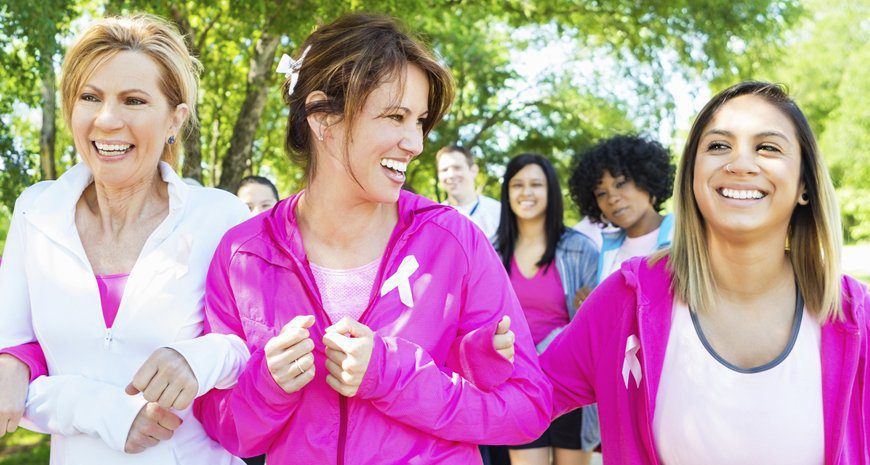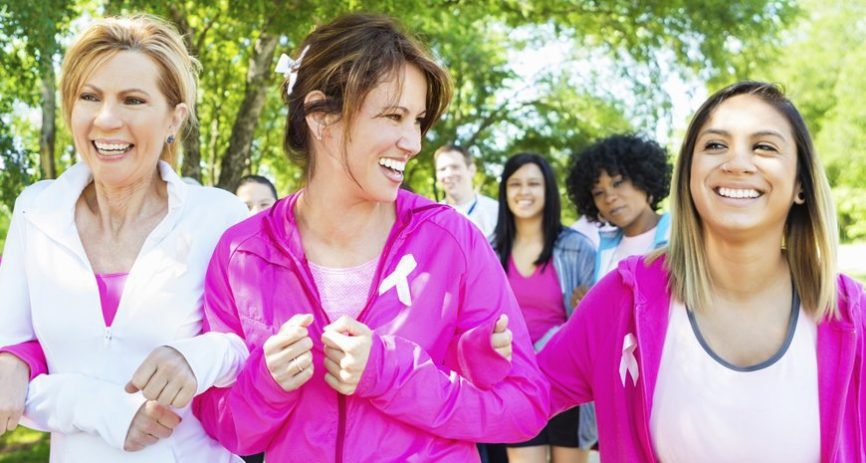 6 advances in mammograms and breast cancer detection
Whether she's your mom, sister, a friend from college or a teacher at your child's school, chances are you know someone who's been affected by breast cancer. In 2018 alone, it's estimated there will be 266,120 new cases of invasive breast cancer among U.S. women.1
The good news is, more women than ever are beating breast cancer. From 1989–2015, breast cancer mortality decreased 39%, avoiding more than 320,000 deaths. This decline is thanks to improved breast cancer treatment and early detection.1
Breast cancer detection is rapidly evolving. The once-dreaded and painful mammogram is being replaced with more comfortable and accurate procedures, and new technology is helping women take control of their own breast health.
Here are some six new developments in mammograms and breast cancer detection to check out this Breast Cancer Awareness Month:
3D mammograms
This breakthrough in technology, available in hospitals across the country, is helping to detect cancers earlier with a lower percentage of false positives. The reduction in false positives has resulted in fewer biopsies for women who actually don't need them.2 According to the American Cancer Society, detecting breast cancer early is one of the most important strategies for preventing deaths.3
Breast self-exam apps
Do you have a hard time remembering to perform breast self-exams? There's an app for that! Apps like Breast Check Now help you get into the habit of checking your breasts regularly. Breast Check Now provides detailed instructions and visual guides on how to perform exams and allows you to write notes after each check to help you get to know your breasts. The app also shares helpful information about the signs and symptoms of breast cancer. While the American Cancer Society doesn't recommend using self-exams as a screening tool, it does recommend that women should be familiar with how their breasts normally look and feel, and any changes should be reported to a healthcare provider right away.4
Senographe Pristina
Although study after study shows that detecting breast cancer early can dramatically improve the chance of survival, as many as 30% of women in the U.S. still skip screenings. Why? Because women are scared of the examination, the pain they may feel and of the results.5 However, a new mammography system that's "engineered by women for women" may change the way mammograms are performed. The Senographe Pristina has features that enhance patient comfort and control, including rounded corners, comfortable armrests instead of handgrips and a remote control that allows patients to control their own breast compression under the supervision of a technician.6
At-home genetic testing
Thanks to at-home genetic testing, you can now learn everything from how much of your DNA is derived from Neanderthals to why exactly you have that pesky unibrow. You can also discover important information about your genetic health risks, including your risk for breast cancer. At-home genetic testing usually involves collecting a DNA sample at home, sending the sample back for analysis and getting results by mail or online. Genetic testing can be done to look for mutations in the BRCA1 and BRCA2 genes. In normal cells, these genes help make proteins that repair damaged DNA, but mutated versions can lead to abnormal cell growth, which can result in breast cancer. While these screenings are not a substitute for a consultation with your doctor or a genetic counselor, they can help you become aware of your risks and empower you to make proactive decisions about your health while you're still healthy.7
Express mammograms
Many women skip mammograms because they simply don't want to carve out the time. We get it: It's a hassle taking time off work or finding childcare for a mammogram. That's why the Breast Imaging Center at Roswell Park in Buffalo, New York, has introduced "express appointments." From start to finish, Roswell aims to make the mammogram 30 minutes or less—the length of a lunch break. Roswell Park uses a method of performing the mammogram called tomosynthesis, which is the process of taking pictures of the breast via compressions that last only 5–10 seconds.8
iBreastExam
More than 90% of women in the developing world don't have access to early detection of breast cancer. One reason is that mammograms are rarely used in these areas of the world. The high cost of mammography equipment, a lack of radiologists, lack of electricity and poor roads are all contributing factors. This lead computer engineer Mihir Shah, whose mother-in-law survived breast cancer, to develop iBreastExam. iBreastExam is a battery-operated wireless machine that records variations in breast elasticity. This hand-held machine performs breast exams in five minutes, anywhere, so women can get diagnosed early, no matter where they live. Not to mention, it's also painless and radiation-free.9
The latest breast cancer screening guidelines
Hopefully, the information above about more accurate and less painful breast cancer screenings has you motivated to set an appointment with your doctor! Here are the latest breast cancer screening recommendations from the American Cancer Society for most adults:10
Women ages 40 to 44 should have the choice to start annual breast cancer screening with mammograms if they wish to do so
Women ages 45 to 54 should get mammograms every year
Women 55 and older should switch to mammograms every two years or can continue yearly screening
Screening should continue as long as a woman is in good health and is expected to live 10 more years or longer
All women should be familiar with the known benefits, limitations and potential harms linked to breast cancer screening
Women should know how their breasts normally look and feel and report any changes to their doctor right away
Some women, due to family history, a genetic tendency or other factors, should be screened with MRIs along with mammograms
In honor of Breast Cancer Awareness Month, talk to your doctor about your risk for breast cancer and the best screening plan for you!
1Susan G. Komen, Breast Cancer Statistics, https://ww5.komen.org/BreastCancer/Statistics.html, June 2018.
2Fox News, How 3D technology is improving cancer detection, https://www.foxbusiness.com/healthcare/how-3d-technology-is-improving-cancer-detection, August 1, 2018.
3American Cancer Society, American Cancer Society Recommendations for the Early Detection of Breast Cancer, https://www.cancer.org/cancer/breast-cancer/screening-tests-and-early-detection/american-cancer-society-recommendations-for-the-early-detection-of-breast-cancer.html, October 2017.
4Ibid.
5GE Reports, Engineered By Women For Women: Colleagues Band Together to Take Fear Out Of Breast Screening, https://www.ge.com/reports/engineered-women-women-colleagues-band-together-take-fear-breast-screening/, November 2017.
6Desert News Utah, This new mammography system is 'engineered by women for women,' https://www.deseretnews.com/article/900028607/this-new-mammography-system-is-engineered-by-women-for-women.html, August 2018.
723andMe, Do You Speak BRCA?, https://www.23andme.com/brca/, 2018.
8WKBW Buffalo, Mammo Mondays: What is an express mammogram?, https://www.wkbw.com/news/mammo-mondays-what-is-an-express-mammogram, August 2018.
9The New York Times, A New Way to Detect Breast Cancer, https://www.nytimes.com/2018/08/28/opinion/detect-breast-cancer-developing-countries-asia.html, August 2018.
10American Cancer Society, American Cancer Society Guidelines for the Early Detection of Cancer, https://www.cancer.org/healthy/find-cancer-early/cancer-screening-guidelines/american-cancer-society-guidelines-for-the-early-detection-of-cancer.html, May 2018.