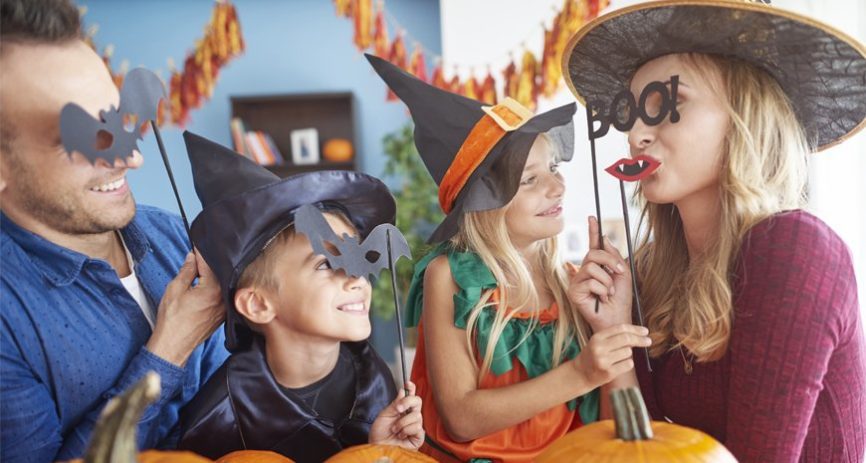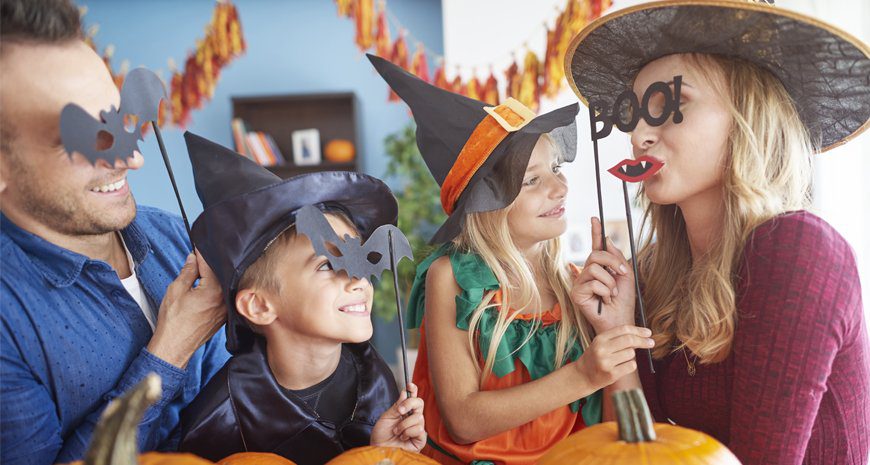 How to protect your health and finances from critical illness
October is a month for all things spooky: haunted houses, creeping spiders, chilling ghost stories, haunted hayrides…and critical illness. Okay, so chances are critical illness isn't on your list of spooky October things, but seeing as October is Critical Illness Awareness Month, maybe it should be.
Consider these "spooky" statistics about your chances of developing a critical illness:
Probability of developing heart disease:
An estimated 27.6 million American adults have heart disease. 1
Nearly 800,000 strokes occur each year. That's one stroke every 40 seconds.2
Probability of developing cancer:
Nearly 1 in 3 people are expected to be diagnosed with cancer in their lifetime.3
More than 1.7 million Americans are expected to be diagnosed with cancer this year.4
Probability of developing Alzheimer's disease:
1 in 3 seniors dies with Alzheimer's or another dementia. It kills more than breast cancer and prostate cancer combined.5
5.7 million Americans are living with Alzheimer's. By 2050, this number is projected to rise to nearly 14 million.5
Every 65 seconds someone in the United States develops Alzheimer's disease.5
Do the statistics above have you spooked? They may be alarming, but we have some good news: It's never too late to make positive changes in your life to safeguard your health and finances against critical illness. Keep reading for our tips on how to improve your health and reduce your chance of a diagnosis, and how to protect your family from the financial impact that so often comes with critical illness.
Take control of your health
Critical Illness Awareness Month is a perfect time to adopt lifestyle changes that can help reduce your risk for developing a critical illness. Although heart disease, cancer and Alzheimer's disease are all very different, there are simple lifestyle changes that can help you prevent all three diseases at once.
Consider these four prevention tips that can make a big difference in preventing critical illness, and remember to talk to your doctor before making any major changes:
Don't use tobacco: Smoking and tobacco use increases your risk for cancer, heart attack, stroke, Alzheimer's disease and dementia.6, 7, 8 Avoiding tobacco—or deciding to quit using it—is one of the most important health decisions you can make. If you need help quitting, ask your doctor about which strategy is best for you.
Eat a healthy diet: Eating plenty of fruits, vegetables and whole grains, while avoiding refined sugars, saturated fats and sodium, can help reduce your risk for cancer, heart disease and Alzheimer's. And if you drink alcohol, do so in moderation.6, 7, 9
Get enough sleep: Most adults need seven to nine hours of sleep per night. There are things you can do to improve your sleeping habits. Going to bed and waking up at the same time every day, avoiding caffeine in the afternoon and evening, avoiding nicotine, exercising regularly and avoiding alcohol and large meals before bed are just a few strategies for improving your sleep. 6, 7, 9
Exercise regularly: Physical activity can help reduce your risk for cancer, heart disease and Alzheimer's. Any amount of physical activity can help you gain health benefits, but including at least 30 minutes of physical activity in your daily routine will give you the most substantial health benefits. 6, 7, 9
Take control of your finances
While the tips above will help you stay healthy, it's important to also be financially prepared for the possibility of developing a critical illness. Consider these costs of critical illness:
The average cost of a hospital stay for a heart attack is $20,086.10
On average, cancer patients spend $703 out of pocket each month on treatments alone.11
In 2018, Alzheimer's and other dementias will cost the nation $277 billion. By 2050, these costs could rise as high as $1.1 trillion.5
Your primary health insurance may cover many of your health-related expenses, but there are other out-of-pocket costs to consider:
Insurance shortfalls: deductibles, copayments and benefit limitations
Special expenses: transportation, hotels, special diets and family care
Living expenses: house payments, car payments, utilities and groceries
If you were unable to work due to a critical illness, how would you cover these out-of-pocket expenses? Do you have enough in savings to cover all of your living expenses—or would you need to spend your life savings, take out loans, borrow money from family and friends or sell your personal property?
Luckily, there's a better solution. Supplemental health insurance from Washington National provides benefit payments directly to you—not your doctor—so you can use the funds to help cover any out-of-pocket expenses you're facing as a result of critical illness. Benefits are paid regardless of other insurance you have, and your premiums will never increase due to age. With supplemental health insurance on your side, you and your family can focus on your recovery, not your finances.
Are you ready to learn more about critical illness insurance? Contact Washington National today, and an agent will answer your questions.
1American Heart Association, Heart Disease and Stroke Statistics 2018 Update, 2018, p. e247.
2Ibid., p. e271.
3American Cancer Society, Who gets cancer? https://www.cancer.org/treatment/understanding-your-diagnosis/after-diagnosis/who-gets-cancer.html, January 4, 2018.
4American Cancer Society, Cancer Facts & Figures 2018, 2018. p. 59.
5Alzheimer's Association, Facts and Figures, https://www.alz.org/alzheimers-dementia/facts-figures, 2018.
6Mayo Clinic, Cancer prevention: 7 tips to reduce your risk, https://www.mayoclinic.org/healthy-lifestyle/adult-health/in-depth/cancer-prevention/art-20044816, November 29, 2017.
7U.S. Department of Health and Human Services, How to Prevent Heart Disease, https://medlineplus.gov/howtopreventheartdisease.html, August 2018.
8Alzheimer's Drug Discovery Foundation, Your Brain is Begging You: Stop Smoking!, https://www.alzdiscovery.org/cognitive-vitality/blog/your-brain-is-begging-you-stop-smoking, September 29, 2016.
9Harvard Health Publishing, What can you do to avoid Alzheimer's, https://www.health.harvard.edu/alzheimers-and-dementia/what-can-you-do-to-avoid-alzheimers-disease, January 2017.
10Becker's Healthcare, 10 medical conditions with the highest average cost per inpatient stay, https://www.beckershospitalreview.com/finance/10-medical-conditions-with-the-highest-average-cost-per-inpatient-stay.html, February 15, 2018.
11Forbes, Even Insured Patients are Overwhelmed by the Cost of Cancer Care, https://www.forbes.com/sites/arleneweintraub/2017/08/10/even-insured-patients-are-overwhelmed-by-the-costof-cancer-care, August 10, 2017.
For New Mexico CNSC-131675007