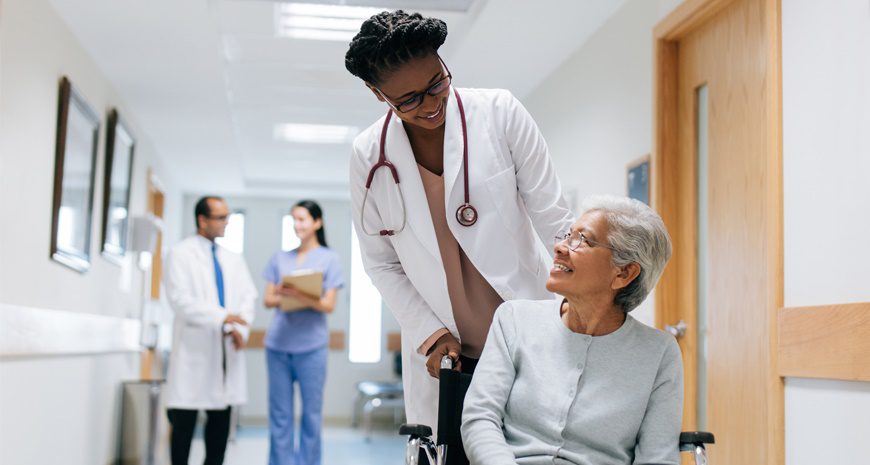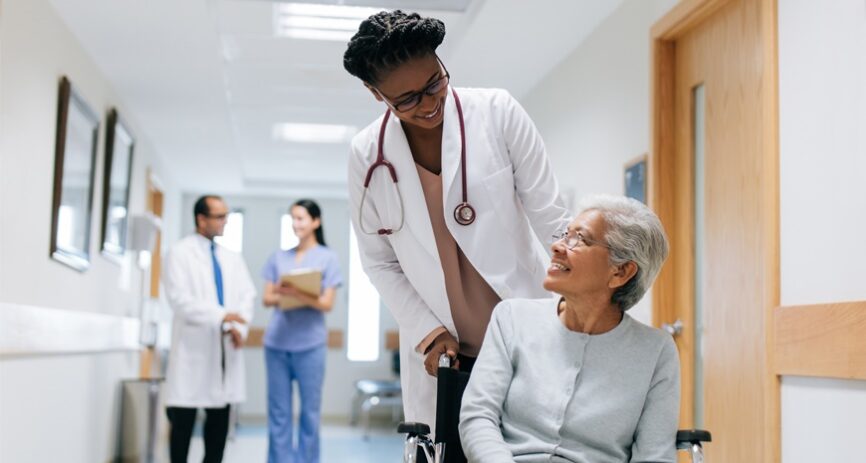 4 reasons employers should offer hospital indemnity insurance
The majority of small business owners care about their employees beyond the workplace. But don't take our word for it. According to a recent study, 4 in 5 employers care about their employees' financial health, and 1 in 3 would take a pay cut to avoid layoffs. Another 2 in 5 employers say they'd share their winnings with employees if they won the lottery.1
If you're a small business owner who cares about the personal wellness of your employees, one way you can help look out for your team is by offering hospital indemnity insurance.
Hospital indemnity insurance is a type of voluntary, supplemental insurance that can help protect your employees and their families from the high cost of hospital stays.
Check out these four important reasons why you should offer hospital indemnity insurance to your team:
1.) Benefits can help cover out-of-pocket costs for employees with or without a health savings account
A hospital stay can be an unexpected, financially devastating event for an employee. The average hospital stay costs over $10,700.2 At the same time, 61% of Americans wouldn't be able to cover an unexpected $1,000 bill from their savings.3 If one of your employees winds up in the hospital, the cash benefits from their hospital indemnity insurance policy can help cover their deductibles, copays and surprise billing. For many people, this is a financial lifeline during a physically and emotionally draining time.
2.) Employees can include their families on plans
Hospital stays are all too common. In the United States alone, there are over 36 million hospital admissions each year.4 If your workforce includes employees who have young, growing families, they will especially appreciate the coverage and peace of mind. Pediatric hospitalization happens more than you'd like to think, with many children admitted because of sudden illness or injuries sustained in an accident or traumatic event. On a more positive note, many hospital indemnity insurance plans cover normal pregnancy or childbirth that occurs after a waiting period. Having a baby is a beautiful, yet expensive, time. Hospital indemnity insurance can help reduce the financial stress of having a baby—so your employees can simply focus on their new bundle of joy.
3.) Coverage is portable
When it comes to supplemental insurance such as hospital indemnity insurance, portability means that your employees can keep their coverage even if they change jobs, move to a different state, retire or go on Medicare. Obviously, employee retention is the goal, but features such as portability show your team that you have interest in their personal well-being outside your company. This goes a long way in building loyalty.
4.) Hospital indemnity insurance benefits can be used for ANYTHING
If one of your employees is hospitalized and files a claim, they will receive CASH benefits. These cash benefits are paid directly to them, not doctors or hospitals. This means the cash can be used for ANY purpose. As mentioned above, the benefits can help cover out-of-pocket medical costs. But they could also help cover everyday bills and expenses while your employee is on-the-mend and unable to work.
How much does hospital indemnity insurance cost?
We understand that as a business owner, you must always balance investing in your employees and watching your bottom line. Fortunately, hospital indemnity insurance gives you options, allowing you to have the best of both worlds. When it comes to hospital indemnity insurance, and other voluntary benefits, you can pay all, none of some of your employees' premiums. No matter what you decide, know that hospital indemnity insurance is probably far more affordable than you think. Premiums vary by plan and carrier, but the average cost compares with nonessential items like magazines or fast food.

Ready to learn more?
Help your employees protect what matters most with hospital indemnity insurance. Contact us here to get paired with a local agent and learn more.
LIMITED-BENEFIT POLICIES. These policies have limitations and exclusions. For costs and complete details of coverage, contact your agent.
1Quickbooks, Small business employers say they care about employees like family, https://quickbooks.intuit.com/payroll/hiring-management/#work-family-survey, November 2019.
2Business Insider, The 35 most expensive reasons you might have to visit a hospital in the US—and how much it costs if you do, http://www.businessinsider.com/most-expensive-health-conditions-hospital-costs-2018-2, March 1, 2018.
3Bankrate, Most Americans don't have enough savings to cover a $1k emergency, https:// www.bankrate.com/banking/savings/financial-security-0118/, January 18, 2018.4American Hospital Association, Fast Facts on U.S. Hospitals, 2020,https://www.aha.org/statistics/fast-facts-us-hospitals, 2020.