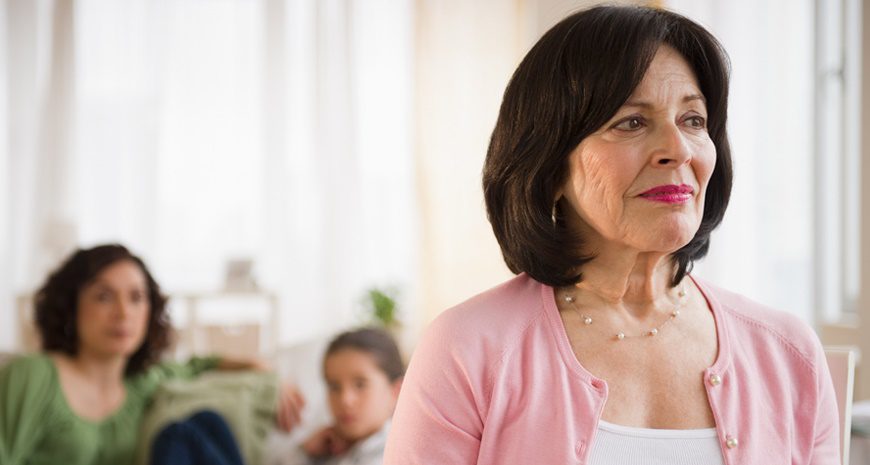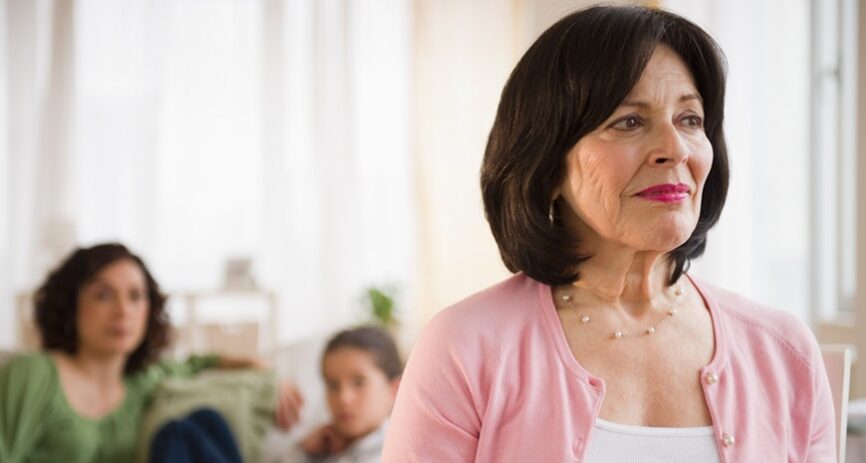 When a parent dies: managing grief while supporting a surviving parent
Many adults who experience the death of a parent are hit with a double-whammy. Because while they're mourning the loss of one parent, they must also help support their surviving parent in the wake of the loss.
In this situation, it's important to remember that losing a spouse is very different than losing a parent. Life can become particularly overwhelming for a surviving spouse. Surviving spouses have often lost their long-time partner and everyday companion, and may now be living alone for the first time in decades. This isn't to lessen the loss of adult children, but to help put the grief of surviving parents in perspective.
If you're mourning the loss of a parent—while also trying to comfort a surviving parent—here are four things to keep in mind.
1. Put your oxygen mask on first.
When you fly on an airplane, the flight attendant always tells you to put on your own oxygen mask before helping those around you with theirs. The same logic applies when you're mourning a loss and trying to support someone else at the same time. If you're struggling physically or emotionally, then you won't have the capacity to truly support your surviving parent's needs.
In the next couple sections, we're going to share ways to help support your surviving parent physically and emotionally. It's important to first apply these pieces of advice to yourself.
2. Help support your surviving parent's physical needs.
Greif can be physically exhausting. Basic things like eating, sleeping and exercising can feel impossible. Here are a few ways to help support your surviving parent's physical needs:


Regular, nourishing meals: If you're able, go grocery shopping for your surviving parent and cook meals in batches that can be frozen and quickly warmed up later. If you live far away from your surviving parent, look into local grocery and meal delivery options. There are many services available that can help ensure the delivery of regular, nutritious meals.
Exercise: If you live locally to your surviving parent, go on regular walks together, or partake in another activity that you both enjoy, such as biking or swimming. These activities will help you both heal. If you're not able to exercise together, you may ask a local friend or neighbor to step in and help ensure your surviving parent is regularly getting the exercise he or she needs.
Doctor visits: From loss of appetite to tension headaches, fatigue and more, grief often has physical consequences. If you're worried your surviving parent's grief is causing a negative physical impact, it may be important for your surviving parent to visit the doctor and receive medical help.
3. Help support your surviving parent's emotional needs.
Grief is often described as a roller coaster. That's because it can put your emotions in constant fluctuation, from one extreme to another. Your surviving parent may experience disbelief, shock and anger all in one day. The next day may be filled with feelings of loneliness and depression, or anxiety and restlessness.


It's important for your surviving parent to share these feelings with others. If you're able, offer yourself as a source of emotional support. If you're not sure you can provide this support, then help connect with your surviving parent with the right resources, whether it's a support group, therapist or spiritual leader.

When it comes to emotional support, one other important thing to keep in mind is that emotions often resurface at holidays, even after some time has passed. You can be there for your surviving parent by acknowledging and sharing these days and emotions.
4. Help your surviving parent manage tasks.
Even though grief can feel all-consuming, there are many tasks your surviving parent will need to attend to in the days and weeks that follow the death. From planning the funeral to notifying government agencies, these tasks can feel particularly tedious during this challenging time.


Offer yourself as a resource and assistant to your surviving parent by asking for specific ways you can help. We have a couple blog posts that may help you support your parent during this time:
We're here to help.
We hope this guide helps you support your surviving parent—all while managing the loss yourself. If the deceased had a Washington National insurance policy, we're here to answer any questions or concerns you may have. Contact your parent's insurance agent directly, or contact us Monday through Friday at (800) 525-7662 between 8 a.m. and 6 p.m ET.