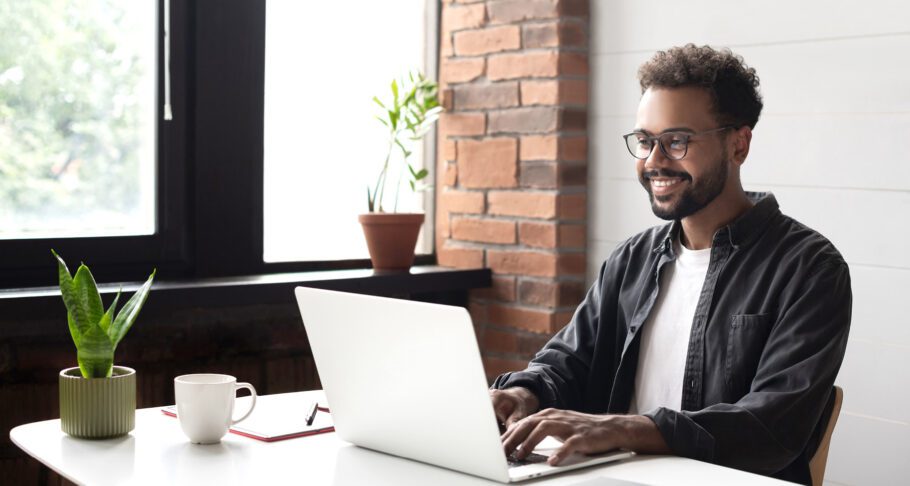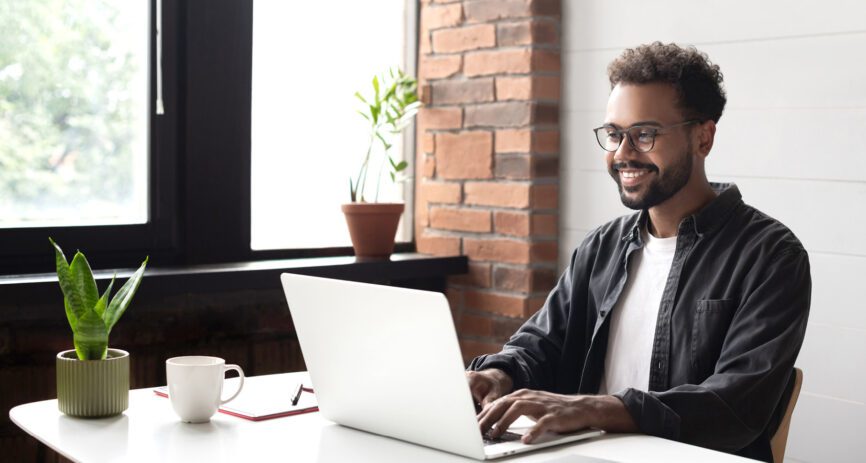 8 ways to help employees cope with inflation
November 29, 2022
Inflation…chances are you're hearing this word a lot these days around the workplace, both in personal and professional conversations. It's not surprising considering the public views inflation as the top problem facing the United States—and no other concern comes close.1
But just how much have prices gone up? According to the U.S Bureau of Labor Statistics, consumer prices are up 9.1% over the year ended June 2022, the largest increase in 40 years. Over the same year, prices for food at home rose 12.2%, energy prices rose 41.6%, gas prices increased 60.2% and electricity prices rose 13.7%.2 Inflation is hitting employees where it hurts the most—the wallet—and many are looking to employers for support.
Why should employers help employees with inflation?
As an employer, it's important to care about the financial wellbeing of your employees. Supporting your employees through inflation can help you:
Retain employees who may otherwise seek higher paying opportunities elsewhere.
Have an excellent reputation among job seekers who want to work for an employer of choice.
Increase productivity, as financial stress causes an average of 15 hours in lost productivity and engagement per week.3
8 ideas to help workers cope with inflation
1. Bonuses
Performance-based incentives are a win-win—because while productivity increases at the worksite, employees earn extra income, helping take some pressure off their budgets.
2. Remote work
If your employees can effectively work remotely, this is a great way to help them save on the costs of gas, parking, vehicle maintenance, and restaurant food and drinks. Employees may be able to save even more if they move and work remotely from somewhere with a lower cost of living.
3. Commuter benefits
If your employees must be onsite for work, commuter benefits can help them offset the cost of traveling to and from work. Fuel funds, ride-sharing funds, toll reimbursement, free parking, vehicle maintenance and shuttle programs are all commuter benefits you may consider.
4. Financial reimbursements
Financial reimbursements can help relieve some of the financial burdens workers may face. Examples of financial stipends employers may provide include: tuition or student loan repayment plans, caregiver or childcare support funds, and professional development stipends.
5. Emergency savings accounts
Many workers have very little tucked away for emergencies, with 35% of Americans having $1,000 or less in savings.4 However, many workers would be interested in putting money into savings if they could contribute through payroll deduction. Employers can help facilitate this through accounts set up at work.
6. Financial wellness coaching
Many employees lack financial literacy. Financial education programs enable employees to convert their hard work into financial well-being. By partnering with financial consultants who visit your workplace, employees can learn about budgeting, saving, investing and managing debt—so they can be better equipped to cope with inflation.
7. Voluntary benefits
Employees who face critical illness or injury during this time of inflation will be hit with a double-whammy. That's because medical bills on top of rising costs of living can quickly deplete an employee's resources—especially if they're taking time off work to recover. But voluntary benefits can help through cash benefits that are paid directly to employees in the event of critical illness, injury or loss of life. Employees can use cash benefits for any purpose, including medical bills and everyday living expenses. This financial protection comes at an affordable price. Premiums for supplemental insurance typically cost just dollars a paycheck, and can be paid via flexible funding options including 100% employer paid, 100% employee paid, or a combination of both.
8. Prescription discounts
Even with major medical insurance, prescriptions can be a financial burden for employees, but a prescription discount program can help. For example, many Washington National policyholders receive a free membership to an Rx Savings Plan from ScriptSave® WellRx. This membership can help your employees save up to 75% on their prescription drugs at more than 52,000 pharmacies nationwide.

Get in touch!
Are you interested in learning more about how voluntary benefits can help protect your employees from the impacts of inflation? Contact us to learn more!
1Pew Research Center, By a wide margin, Americans view inflation as the top problem facing the country today, https://www.pewresearch.org/fact-tank/2022/05/12/by-a-wide-margin-americans-view-inflation-as-the-top-problem-facing-the-country-today/, May 2022.
2U.S. Bureau of Labor Statistics, Consumer prices up 9.1% over the year ended June 2022, largest increase in 40 years, https://www.bls.gov/opub/ted/2022/consumer-prices-up-9-1-percent-over-the-year-ended-june-2022-largest-increase-in-40-years.htm, July 2022.
3BrightPlan, 2021 Wellness Barometer Study, https://www.brightplan.com/hubfs/2021%20Wellness%20Barometer%20Survey%20Infographic%20-%20FINAL.pdf?hsCtaTracking=06c0c103-b01d-4e7c-849d-89cdc94a2d82%7Ce9ba803a-2ad0-4c7e-838c-78e0baf527eb, 2021.
4Motley Fool, Study: Average American's Savings Account Balance is $4,500, https://www.fool.com/the-ascent/research/average-savings-account-balance/, May 2022.