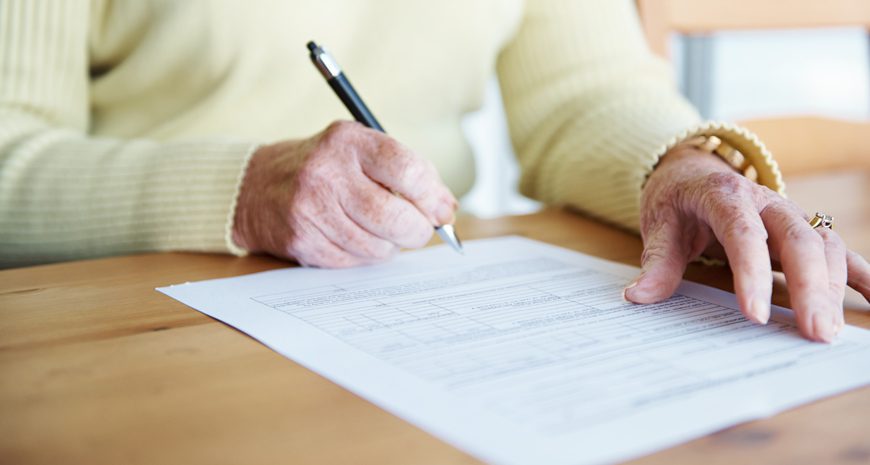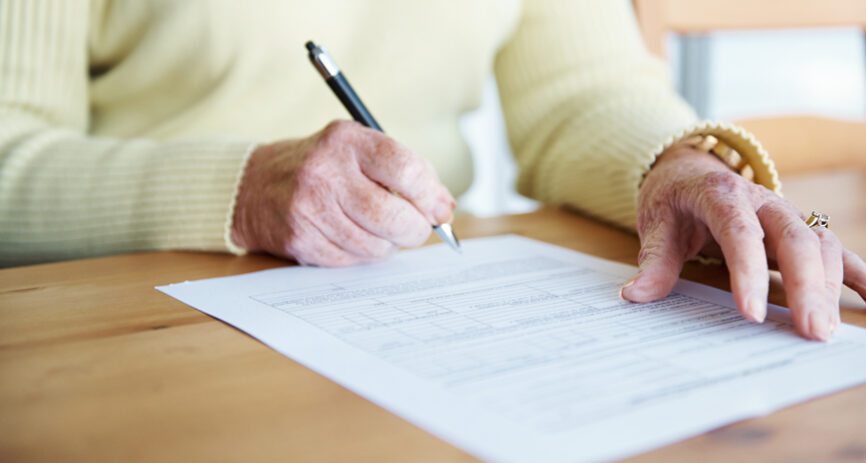 How Do Life Insurance Death Benefits Pay Out?
Maybe you saw firsthand the benefits of your parents' life insurance policies and want to make sure your family is covered. Or maybe it's impacting you now—you're wondering how to pay bills while waiting on a policy to pay out.

Getting a life insurance policy is one of those things all too easy to put at the bottom of your to-do list. And, like any insurance, it's often hard to picture the benefits until you need it. But life insurance can be so important to help those you love. And if you have property, debts, or an income that provides for your family, it's can be even more necessary.
The money that pays out when an insured person dies can offset funeral expenses—but that money can also help with the monthly bills and obligations, as well as paying off debts.
Whether you're looking for advice on claiming a policy, or you're just trying to plan for your own family's future, read on to learn about how the claims process usually works, the different ways policies can be paid out, and the kinds of issues that might arise.
Losing a loved one is a difficult period in a person's life. And no one wants to have to worry about finding paperwork when they're in the grieving process. Especially considering everything else they need to get done. But it's important to contact the insurance company to start the claims process as soon as possible. They're going to need a few items to get started, like the death certificate. Some policies may need other documents, too. If you have life insurance for yourself, it's a good idea to keep certified copies of any documents your insurer might need, so your family doesn't need to worry about getting them together.

Like most companies these days, the life insurance company should have a portion of their website where you can submit a claim. If not, you can call or write to the company to find out what paperwork you'll need to get the process started. Once everything is sent, and the claim is approved, the payout comes quickly—usually within a month or so.

The types of policies—and payouts
Filing a claim for a life insurance payout
There are different kinds of policies that all have different terms, premiums, and cash values. If you're looking to customize your life insurance, there are lots of resources to learn about the advantages of certain plans.

Of course, when you're making the actual claim, the term limits are the first factor the insurance company is going to look at. Some plans are "term life insurance". These plans cover a "term" of your life. Let's say you're thirty years old and having your first child. You decide you need life insurance to provide for them if something were to happen to you, so you buy a 30-year term life insurance policy. That means when you're 60, the insurance will expire. If you were to die outside of the term, the policy won't pay out. There are also "permanent life insurance" options like universal life insurance or whole life insurance. These cover you through death. Each are different, and some people even find that it's best if they buy both coverages.

So as long as the person died within the insurance terms, and the policy premiums were paid regularly, there shouldn't be many issues with the policy paying out. So now comes the payout process.
The policyholder or the beneficiary get to decide the method of distribution. The most common is the lump sum payout. This is where the entirety of the policy is distributed upfront. The person making the claim gets a single check with the entire payout.
You can also choose for the money to be paid in installments, as an annuity. Annuities are usually a topic of retirement planning, but they can also be used for life insurance payouts. In an annuity, the interest and balance are paid out regularly, so it works like a monthly or quarterly stream of income. Think of this like a way to help your family continue receiving a steady monthly income to make house payments or buy school supplies. Of course, there are tax implications on the interest, so if the benefit is high, a lump sum may reduce that tax burden.

Can insurance payouts run into problems?
Most of the time, insurance pays out quickly—within a month. But sometimes unique situations trigger a deeper investigation by the insuring company. In fact, sometimes benefits even go unclaimed. Delays can happen if a death is deemed suspicious (like a murder), a person dies soon after opening a policy, or there were issues with the original application.

First, if the death is suspicious, the insurer may launch an investigation. Things like homicide trigger a follow-up to make sure the beneficiary isn't suspected of the death. And some policies have certain clauses that won't pay out the policy if the death was deemed a suicide.

Another reason the insurance company may choose to investigate is if a person dies within two years of opening the insurance policy. This investigation doesn't necessarily mean they suspect fraud. It's just that because the death occurred so soon after the policy was purchased, the company needs to make sure everything is in order.
Lastly, the insurance company is going to review the original application to make sure the insured didn't lie. If they didn't explain high-risk health issues like diabetes, there may be a delay in the payout while the insurance company looks into the cause of death.

We're here for you
Whether you're learning more about life insurance as you look into a policy for yourself to cover expenses for your family, or you're trying to find out where to start with a claim, the information here is a great place to start. If you still have questions about life insurance, you can contact us here.
This material provides general information about the described insurance product(s) for educational purposes only. This is not intended as investment advice or to recommend the insurance product(s).
The Company and its producers do not provide legal or tax advice. Each individual should seek specific advice from their own tax or legal advisors. The general and educational information presented in this material is a sales and marketing piece for insurance products offered by Washington National Insurance Company.

Washington National Insurance Company is not licensed and does not solicit business in the state of New York.