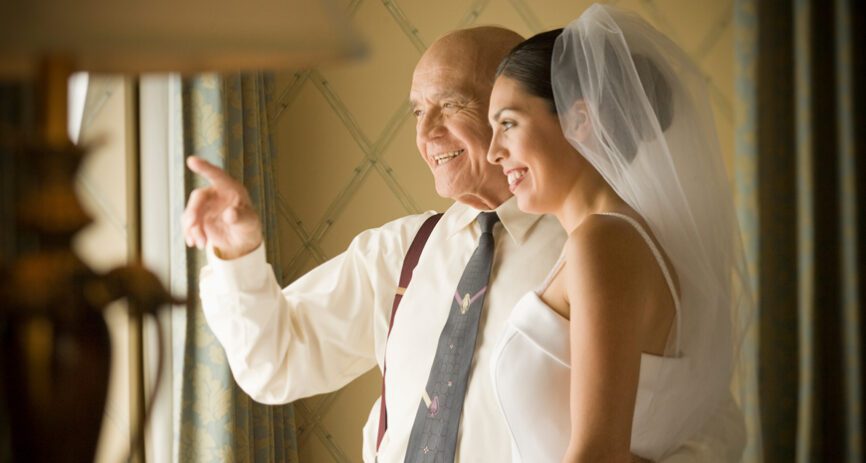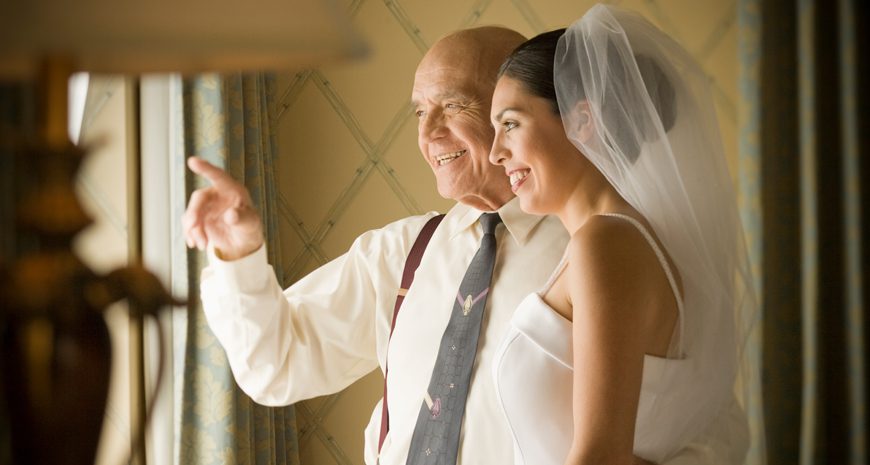 6 Life Events Where Life Insurance Can Help
When big life events happen, you have the opportunity to pause and reflect about the life you're building and the legacy you'll leave. These musings probably include assessment of your financial health. Are you where you want and need to be? Is your family financially secure? Are you prepared for the future?
As you make these considerations, you may find that it's time to consider life insurance for the first time, or enhance the coverage you already have.
Here are six life events where it may be a good time to consider life insurance.
1. Getting married
When you tie the knot, losing your partner is the last thing on your mind. However, it's essential to lay a solid financial foundation for your marriage, which could include life insurance.
If you pass away, your surviving spouse may have to make quick, dramatic decisions at a time when he or she is still grieving. If your surviving spouse cannot afford to keep their lifestyle, he or she may need to quickly fi nd more affordable housing or a new job.
Life insurance can help give your surviving spouse time and options if the unexpected happens—so he or she can adjust and make rational decisions in their own time.
2. Buying a house
Becoming a homeowner often means putting down roots and having a place to call your own. It's an exciting time in anyone's life, but it also comes with a great deal of financial responsibly. Your mortgage is likely your greatest debt—and there's also homeowner's insurance, property taxes, and upkeep to consider.
If there's a joint homeowner, life insurance can help ensure that he or she can afford to keep the home if the unexpected happens. If there's no joint homeowner, life insurance can still be beneficial if you have a mortgage; it can help your property become an asset and legacy for your loved ones—rather than foreclosure for the bank.
3. Having children
Whether through birth or adoption, having children changes everything, including your finances.
As a parent, you naturally want to provide financial security for your children. Life insurance can help you do just that. In the event the unexpected happens, cash benefits can help ensure your children's needs are covered, their schooling is funded, and their future is financially secure.
4. Getting a raise
Did you know that the number one reason why Americans buy life insurance is for income replacement?1
If you fall into this camp, then it's important to consider how much life insurance you have when you land a new job or get a new promotion that comes with a bigger paycheck.
How much life insurance should you get? That depends, but many financial experts recommend that individuals should have enough life insurance to replace at least seven years of income.
5. Sending kids to college
When it comes to life insurance and sending kids college, there are two things to consider.
The first thing to consider is buying life insurance for yourself. This way, if something happens to you, your policy can help ensure that your kids' education expenses are taken care of.
The second thing to consider is buying life insurance for your college -aged children—especially if they've taken out student loans on which you've cosigned. Lenders of private student loans aren't required to cancel the debt if the borrower dies. This means you, as the cosigner, could be stuck paying off the loans if the unexpected happens.
Thankfully, the passing of young adults is rare, and chances are, your adult children will chip away at their student loans over time. And the life insurance policies you've bought for them? They aren't a waste. Quite the opposite, as you've helped lay a solid financial foundation for your adult children by:
• Helping guarantee their future insurability.
• Locking in good rates for them when they're young.
• Building cash value they can access later in life (if you've chosen permanent life insurance).
6. Retiring
Many people mistakenly believe life insurance is only for the young. However, there are many situations in which retirees can benefit from life insurance.
You may need life insurance in retirement if you…
• Have debt. Life insurance can help protect your loved ones from the burden of your debt if you pass away.
• Want to plan ahead for your final expenses. Life insurance can help ensure your funeral and other final expenses are covered—so your loved ones can focus on your memory, not the costs.
• Want to leave a legacy. Life insurance can help you leave a meaningful and lasting legacy for your loved ones or a charity you hold dear.
We're here for you

Here at Washington National, one of our greatest joys is getting to celebrate and support our policyholders through life events. If you're experiencing one of the life milestones described above, we're here for you when you're ready to review your life insurance coverage. We can help you ensure your coverage is keeping up with your life. Give us a call at (800) 525-7662, and we'll pair you with a local Washington National agent, who will answer all of your questions.

1Life Happens, 2019 Insurance Barometer Study: Nearly Half of American More Likely to Buy Simplified Underwritten Life Insurance, https://lifehappens.org/press-releases/2019-insurance-barometer-study-nearly-halfof-americans-more-likely-to-buy-simplified-underwritten-life-insurance/, 2019.