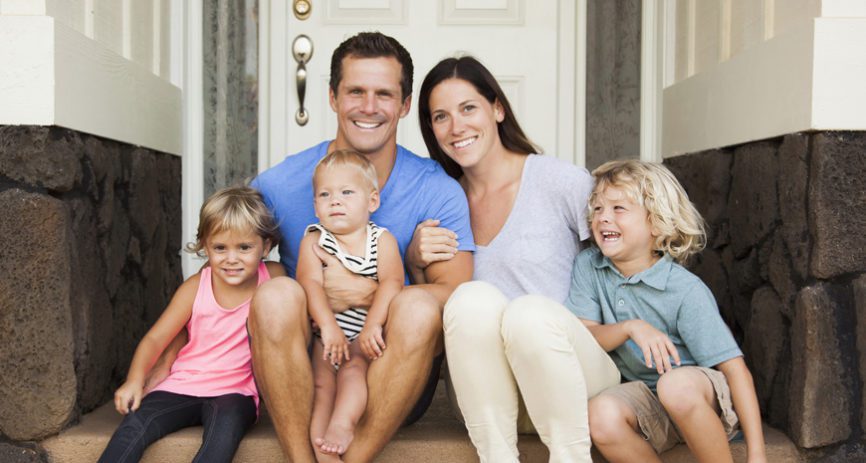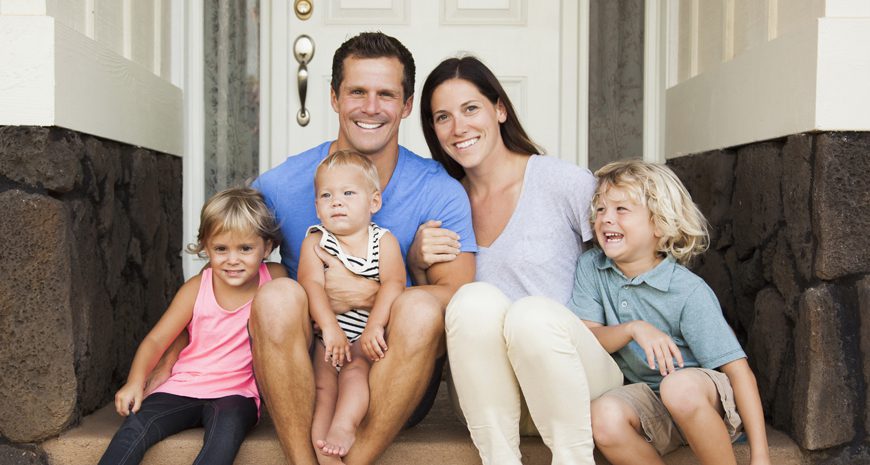 5 life milestones that mean it's time to review your life insurance
When life's big milestones happen, how do you celebrate? Perhaps you pop some bubbly, go out to a fancy dinner, throw a party, or call your insurance agent to talk about life insurance coverage…
Okay, so maybe calling your insurance agent isn't your idea of a celebration, but after the confetti settles, it may be a wise thing to do.
Reviewing your life insurance coverage after big milestones can help ensure that your coverage is keeping up with your life. Or, if you don't already have life insurance, it might be a good time to consider buying it for the first time. Check out these five major life milestones, and why important to consider life insurance when they happen
1. Getting married
Many couples are so focused on planning the perfect wedding that they forget to lay a solid financial foundation for their marriage.

Life insurance is one piece of the puzzle when it comes to planning your new financial life as a married couple. The sudden and unexpected loss of a partner is not only emotionally devastating, but it can be financially devastating as well. The death benefit from a life insurance policy can help a surviving partner pay for burial expenses or any debts left behind, such as a mortgage or student loans.
2. Buying a house
Becoming a homeowner is exciting! But it's also expensive when you consider your mortgage, homeowner's insurance, property taxes, and maintenance and upkeep costs.

Your house is likely your largest asset—and also your largest financial responsibility—which is why it's important to consider life insurance when you buy a house. According to Life Happens and LIMRA, one of the top five reasons people buy life insurance is to cover mortgage debt.1 If you or your partner couldn't handle the expenses of being a homeowner alone, it's crucial to have life insurance so your family won't be forced out of their home if the unexpected happens.
3. Having a baby
You know what they say: Having a baby changes everything! This is especially true when it comes to your finances.
Experts say that the cost of raising a child today is $233,610.2 And that number doesn't include college! What will college set you back? For the 2018–2019 school year, the average cost of tuition fees was $35,676 at private colleges, $9,717 for state residents at public colleges and $21,629 for out-of-state students at state schools.3 Experiencing sticker shock yet?
Life insurance can give you peace of mind that if the unexpected happens, there will be money to help cover your children's needs, help fund their college and help provide them with a solid financial future.
Even stay-at-home parents need life insurance! Although not bringing in financial income, the childcare and household services performed by a stay-at-home parent would be costly to replace for a surviving spouse. According to Salary.com, stay-at-home moms should earn upwards of $162,581 per year!4
4. Earning a promotion
Your hard work, long hours and dedication have earned you a flashier title and a bigger paycheck. Congratulations! Before you know it, your family will be accustomed to your new income and the lifestyle it affords.
But consider this: Two-thirds of people who own life insurance bought it to replace lost income if they were to pass away.5 This is why it's important to revisit your life insurance coverage when you receive a job promotion and a bigger paycheck. Life insurance can help give you peace of mind knowing that your family could maintain their lifestyle if the unexpected were to happen. Many financial experts recommend that every individual have enough life insurance to replace at least seven years of income.
5. Entering retirement
One of the biggest myths about life insurance is that it's only for the young. However, the reality is that almost everyone needs life insurance, including many retirees!
Even when you're no longer part of the workforce, life insurance can play an important role in your financial plan. Here are a few reasons why you may still need life insurance when you retire:
Debt—It's ideal to enter retirement debt-free, but 40% of retires say that paying off debt is a current financial priority.6 If you're carrying debt into retirement, life insurance can help your loved ones pay off your debts if you pass away.
Health care and long-term care costs—These are two of the largest expenses retirees will face during their golden years. Here are some numbers for you to chew on: The average American couple retiring today at age 65 will need $280,000 to cover health care in retirement,7 and a private room in a nursing home costs on average $7,798 a month.8  Life insurance can help ensure a comfortable future for your partner if you pass away.
Final expenses—Funerals run about $10,000, but that's not including extra, typical expenses like flowers and transportation.9 Life insurance can help ensure that your funeral and other final expenses don't burden your loved ones during their time of grief.
Legacy—Life insurance is a great way to help ensure you leave a meaningful and lasting financial legacy for your loved ones.
We're here to help you review your life insurance
Are you experiencing one of these milestones? If yes, congratulations! Our agents are here to help when you're ready to review your life insurance coverage and ensure it's keeping up with your life. Give us a call at (800) 525-7662, and we'll pair you up with a local Washington National agent, who can answer all your questions.
---
1Life Happens & LIMRA, 2018 Insurance Barometer Study, 2018.
2USA Today, Raising a child costs $233,610. Are you financially prepared to be a parent?, https://www.usatoday.com/story/money/personalfinance/2018/02/26/raising-child-costs-233-610-you-financially-prepared-parent/357243002/, February 26, 2018.
3U.S. News & World Report, What You Need to Know About College Tuition Costs, https://www.usnews.com/education/best-colleges/paying-for-college/articles/what-you-need-to-know-about-college-tuition-costs, September 19, 2018.
4Salary.com, Moms: we know you're worth it. But how much is "it" really worth?, https://www.salary.com/articles/stay-at-home-mom/, May 9, 2018.
5Life Happens & LIMRA, 2018 Insurance Barometer Study, 2018.
6CNBC, How you manage debt will impact those retirement dreams, https://www.cnbc.com/2018/12/17/how-to-manage-debt-ahead-of-retirement.html, 2019.
7Time, Here's How Much the Average Couple Will Spend on Health Care Costs in Retirement, http://time.com/money/5246882/heres-how-much-the-average-couple-will-spend-on-health-care-costs-in-retirement/, April 19, 2018.
8Department of Health and Human Services, Costs of Care, https://longtermcare.acl.gov/costs-how-to-pay/costs-of-care.html, October 10, 2017.
9Parting, How Much Does the Average Funeral Cost?, https://www.parting.com/blog/how-much-does-theaverage-funeral-cost, January 23, 2018.
Policies underwritten by Washington National Insurance Company, home office Carmel, IN. Insurers and their representatives are not permitted by law to offer tax or legal advice. The general and educational information here supports the sales, marketing or service of insurance policies. Based upon individuals' particular circumstances and objectives, they should seek specific advice from their own qualified and duly-licensed independent tax or legal advisors