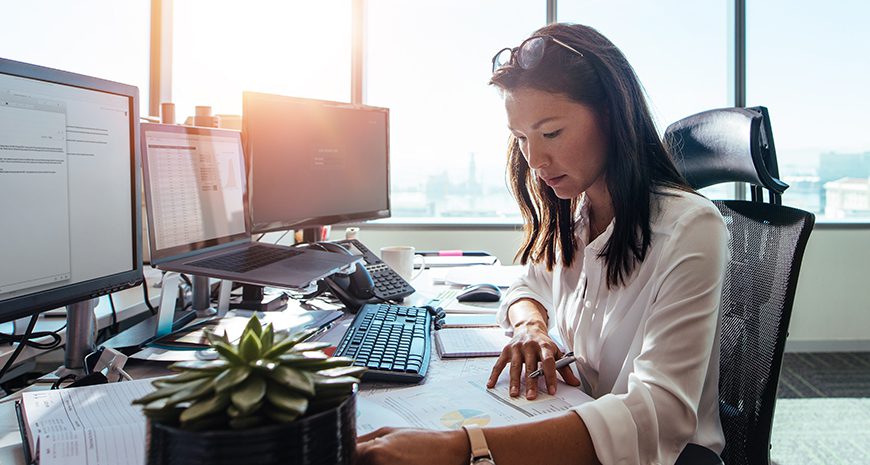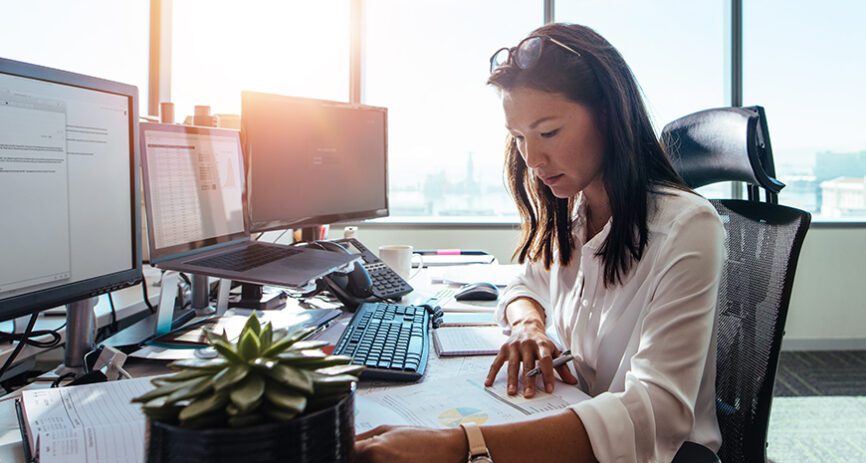 3 Important Life Insurance Decisions We Help Employers and Employees Make
Life insurance…just the thought of it may send some of your employees into panic. And we get it: Not only is it unpleasant to think about death, but the sheer number of life insurance products available out there can cause the feeling of being overwhelmed.
Still, it's important for them to not avoid life insurance—because the financial future of their families may one day depend on it. Fortunately, your employees don't have to face these important decisions alone. At Washington National, our agents are highly trained and equipped to help walk them through the process of purchasing life insurance—from selecting a product to choosing a benefit amount to paying premiums.
In celebration of Life Insurance Awareness Month, check out these three important life insurance decisions your Washington National agent can help you and your employees make.
1. Which type(s) of life insurance is best for your company and your employees?
There are two types of life insurance that can be beneficial in the worksite:
Monthly Income ProtectionSM—This Washington National product is term life insurance, but with a unique twist: Rather than paying out in one large lump sum, it pays out in stable monthly payments, similar to a monthly paycheck. Employers can also choose to offer a lump-sum death benefit of up to $25,000, which employees can keep indefinitely.
Universal life insurance —This type of life insurance offers financial security while giving your employees control and flexibility to adjust their coverage levels, cash value and premiums as their needs change.
Both of these products offer unique advantages for employees, and our agents can help you decide what's best based on company demographics. Some employers may even find that a combination of these products helps provide more comprehensive financial security. The lump-sum benefit and cash value components of universal life insurance, in combination with the monthly benefits of Monthly Income Protection, can help employees prepare for both large and everyday expenses.
2. How much coverage do your employees need?
When signing up for life insurance, there are many decisions employees need to make. They may need to choose a plan, a benefit amount and optional riders. When it comes to a universal life insurance policy, there are even more decisions to make with adjustable coverage levels, cash value and premiums.
Washington National will never leave your employees to make these decisions on their own. Our agents will be there every step of the way through confidential, one-on-one benefits education and enrollment meetings. Washington National is equipped to host these meetings in person at your worksite—or virtually via video chat. With expertise and help from our agents, your employees can rest assured that they're selecting the best option based on their income, debts, risks, lifestyle, goals and more.
You can choose to pay all, some or none of your employees' premiums. No matter what they choose, you can be confident that premiums are affordable, oftentimes costing dollars a week through automatic payroll deduction.
3. What other financial goals can life insurance help your employees achieve?
The past year-and-a-half has many people looking at their financial wellness with renewed focus. Life insurance can help enhance their financial security not only through a death benefit, but also through helping them achieve financial goals in life.
Universal life insurance offers the ability to build cash value on a tax-deferred basis. The cash value can be accessed for any purpose, helping pay for college, supplement retirement income, save for a major expense or achieve another goal. Your Washington National agent can help your employees determine their goals and select the right products to reach those goals.
We're here for employers AND employees during open enrollment and beyond!
Open enrollment is quickly approaching, but voluntary benefits like life insurance can be enrolled at ANY time! Whenever you're ready, Washington National is here to help the enrollment process go smoothly. We'll help you cover all the details, from employee communication and education to enrollment. If you're ready to learn more, fill out this form, and we'll be in touch!
Policies underwritten by Washington National Insurance Company, home office: Carmel, IN.
Policies, benefits and riders are subject to state availability. Not all listed options, benefits and riders are available on all policies, and some may have additional cost.
Washington National Insurance Company is not licensed and does not solicit business in the state of New York. Insurers and their representatives are not permitted by law to offer tax or legal advice. The general and educational information here supports the sales, marketing and service of insurance policies. Based upon individuals' particular circumstances and objectives, they should seek advice from their own qualified and duly licensed independent tax or legal advisers.