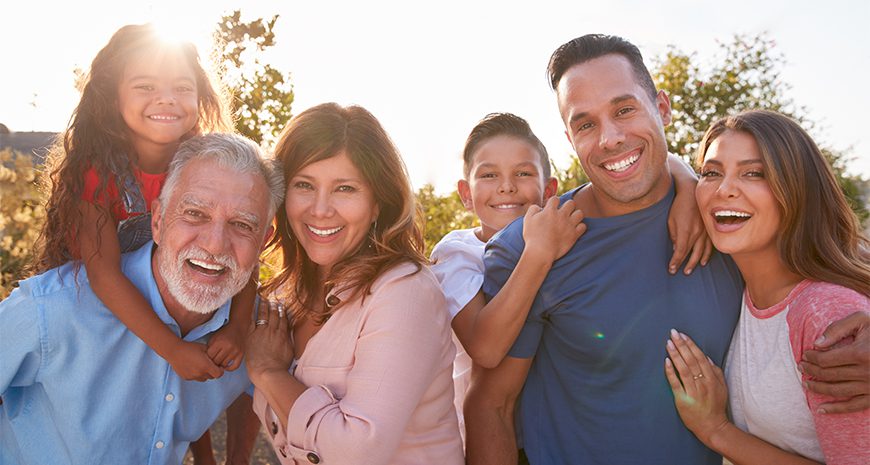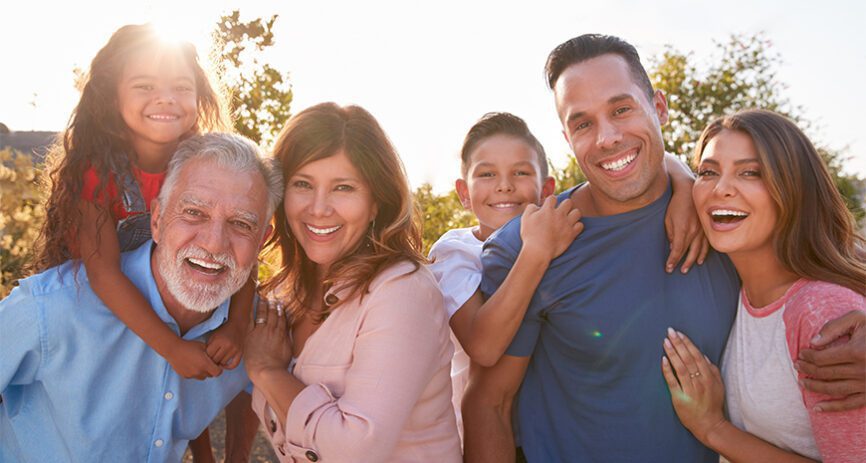 Celebrating Hispanic Heritage Month + Supporting You During Open Enrollment!
September 15 through October 15 is Hispanic Heritage Month, a celebration of the generations of Hispanic and Latino Americans who enrich our nation and society.
During this month and throughout the year, Washington National honors the history, heritage and accomplishments of these Americans—especially those who are part of the Washington National family of policyholders!
If you're a Hispanic or Latino American, you should be proud of your heritage and of the many ways you contribute to our national story. Every day, Washington National serves the needs of Hispanic and Latino Americans who advance our communities as business owners, veterans, teachers and public servants, among many other professions. We help these customers ensure the financial futures of their families are secure—and we can help you achieve this as well as open enrollment approaches this fall!
Check out this open enrollment Q&A to learn about how Washington National can help you protect your financial future, your family, and your Hispanic or Latino heritage.
Q: What are voluntary benefits and why is my employer offering them?
A: To understand voluntary benefits, you must first understand core benefits. Core benefits are baseline benefits offered by employers. These typically include insurance products such as medical, dental, vision, group life, and short- and long-term disability.
Voluntary benefits are insurance products that employers offer in addition to core benefits. Employers offer voluntary benefits in order to provide their employees with more comprehensive coverage. As the name implies, employees may decide if they want to opt in to voluntary benefits or not.
Employers may pay all, some or none of their employees' voluntary benefits premiums, which are typically very affordable, often costing just dollars a week through payroll deduction!
Q: What is supplemental health insurance?
A: Supplemental health insurance from Washington National is designed to help protect you and your family from the costs you may sustain as the result of an accident or illness. This coverage can be purchased in addition to any primary health insurance you may have through your employer. There are many types of supplemental health insurance plans available that can cover dozens of medical conditions, including cancer, heart disease and stroke, diabetes, Alzheimer's disease, injuries, hospital costs and more.
What makes supplemental health insurance different than primary health insurance is that it pays cash benefits directly to you or someone you designate, not doctors or hospitals, for covered illnesses and injuries. You can use the cash for ANY need, including out-of-pocket medical costs or everyday expenses while you're on the mend.
Learn more about supplemental health insurance!
Q: Why is life insurance important?
A: With life insurance from Washington National, you can enjoy your time with loved ones knowing that you won't become a financial burden on them and that their future is secure. Our life insurance policies not only give you the opportunity to leave a financial legacy for your family, but they may also provide an opportunity to build up cash value that you can access for any reason—whether it's paying education expenses or supplementing retirement income.
Learn about our new life insurance product, Monthly Income ProtectionSM!
Q: How can Washington National help me during open enrollment?
A: We understand that insurance can be confusing for employees. That's why we're by your side every step of the way with materials and resources that are designed with you in mind, in your language!
Through one-on-one education meetings and enrollments, our agents can help you choose the right insurance products and benefits for your unique needs. We're proud to offer our customers safe, no-contact, in-person meetings—in addition to also offering our customers the option to meet virtually via video chat or phone call. So, whether you're working on-site, or remotely, we can help guide you through open enrollment!
We're here for you!
If you have any questions leading up to your company's open enrollment, give us a call at (800) 525-7662, and we'll be happy to help! And once again, happy Hispanic Heritage Month!
Policies underwritten by Washington National Insurance Company, home office: Carmel, IN. LIMITED-BENEFIT POLICIES. These policies have limitations and exclusions. For costs and complete details of coverage, contact an agent.Policies, benefits and riders are subject to state availability.