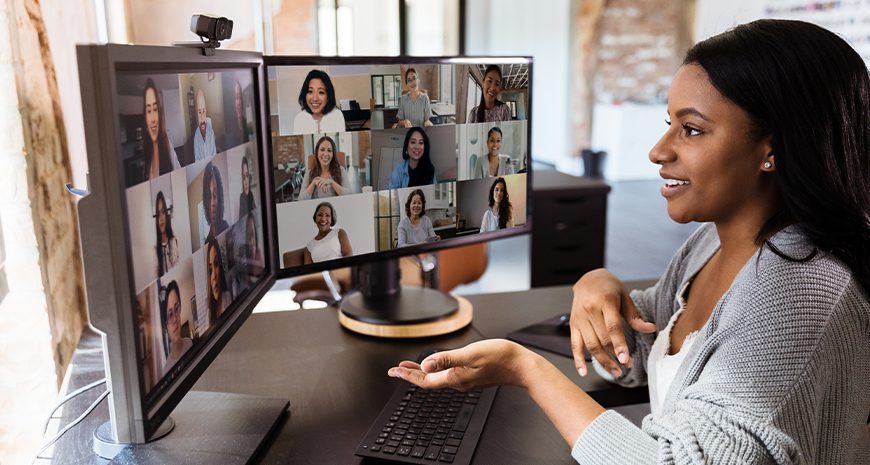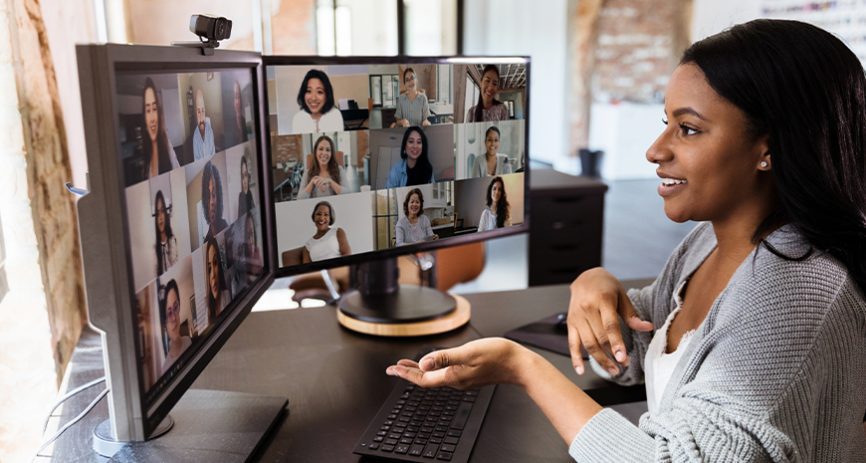 How we can support your employees in 2021 and beyond!
In March 2020, many things about life changed, including the way businesses and customers interact. Suddenly, rather than hand-picking your own foods in the grocery store, you may have used pickup or delivery options. Or, instead of sitting down to eat in your favorite restaurant, you may have utilized curbside takeout.
And the changes go beyond retail and restaurants! In the insurance industry, many businesses also pivoted to contactless customer service. Here at Washington National, while we have always taken pride in our "old-fashioned" way of doing business across kitchen tables and at worksites, we quickly adapted in 2020 to a virtual business model. Our agents began utilizing video chat and phone call options for insurance education meetings and enrollments for both our individual and worksite customers.
A new normal in 2021 and beyond: in-person and virtual options
Now that we're midway through 2021, we're happy to say things are beginning to go back to normal. Many businesses are resuming in-person business as usual, while also continuing to offer contactless options.
Here at Washington National, we're proud to offer our customers safe, no-contact, in-person education meetings and enrollments—in addition to also offering our customers the option to do everything virtually. This way, we can service customers and employer groups who prefer in-person meetings, as well as customers and employer groups who have health concerns or who simply prefer virtual options.
Addressing new customer questions and concerns
Speaking of servicing customers, the pandemic has changed more than just how we interact with our customers. It has also changed how frequently we interact with our customers—and what we're talking about with our customers.
That's because the pandemic has created a growing concern and interest among customers regarding their financial security, physical health and mortality. Many questions are swirling among our policyholders, including:
With these questions in mind, we find that many of our customers are revisiting their policies to double check what their coverage entails, their coverage amounts and how their policies would pay out if they need to file a claim. Still others are interested in bolstering their protection with coverage increases or new policies.
If any of your employees are coming to you with questions about their Washington National policies, your agent will be more than happy to address those!
How you can help your employees protect what matters
Do the events of the past year have you wondering if there are ways that you can help your employees improve their physical and financial security?
Supplemental health and life insurance may be great options for helping you do just that. This coverage can be offered in addition to any insurance you may already provide.
What makes supplemental insurance different than other coverage your employees may own, is that it pays cash benefits directly to your employees or their chosen beneficiaries—not to doctors or hospitals. They can use the cash in hand for ANY need, including out-of-pocket medical bills, everyday expenses, income replacement and more.
We're here for you…..wherever that may be!
Are you interested in learning more about supplemental insurance or offering it at your company? A Washington National agent will be happy to safely and confidentially meet with your employees in person or virtually! Whatever and wherever you prefer, we'll be there for you to help you protect what matters. Fill out this form to get started.
---