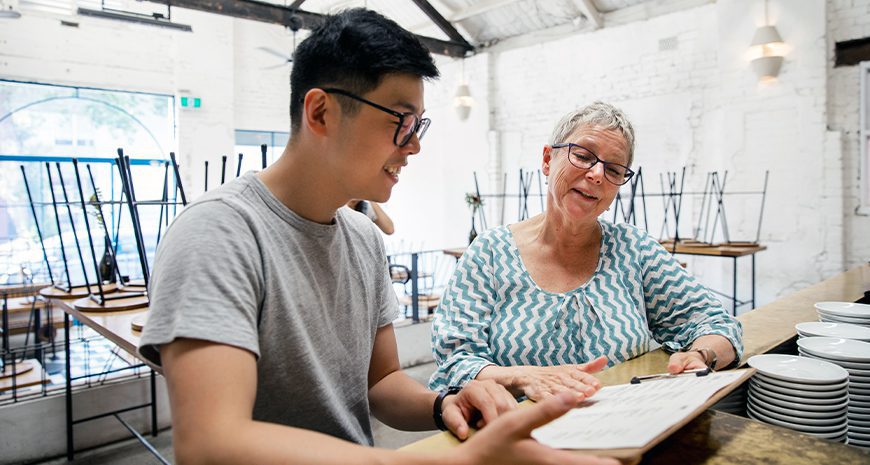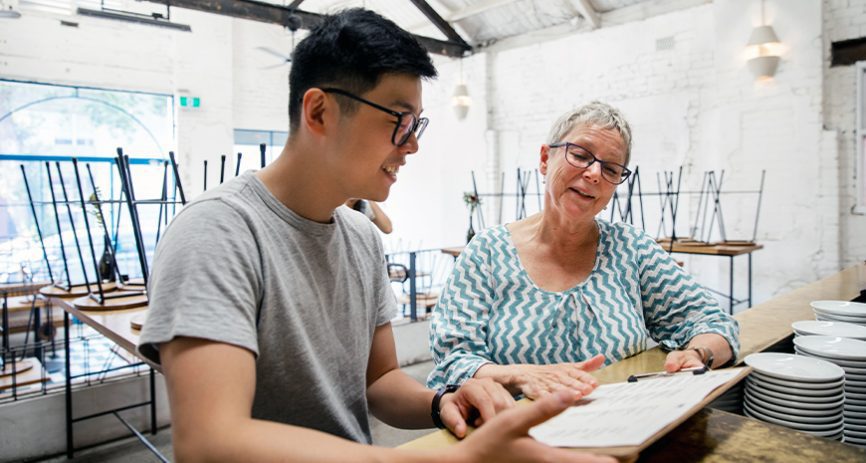 How Supplemental Insurance Supports Employees
The year 2020 brought countless things to light—including the fact that most Americans have work to do when it comes to their physical and financial wellness. As a result, many employers are seeking new ways to support their employees and help them improve in these areas—because a workforce that is physically and financially healthy will not only excel in their personal lives, but their professional lives as well!
As employers seek solutions to help support their teams, they will quickly discover that one option checks all the boxes: supplemental insurance. Supplemental insurance products help fill gaps left by core benefits, while also supporting employees both physically and financially. Here's how:
Supplemental health insurance supports the physical wellness of employees
Staying healthy in the face of a pandemic is top priority, yet preventative care has declined drastically since the spring of 2020.1 Many Americans are skipping routine doctors' appointments because they're wary of places where they may be exposed to germs. Still others are declining care because of the cost; in fact, 44% of Americans have skipped a recommended medical test or treatment in the last 12 months due to finances.2 However, many supplemental health insurance plans help address both of these concerns!
Concerns over germs
In order to help employees receive the care they need—without worries of being exposed to germs—some supplemental health insurance carriers provide employer groups with access to telemedicine. Here at Washington National, we're proud to offer many of our employer clients access to the MeMDTM telemedicine program through our partnership with Health AdvocateTM.
Telemedicine connects patients to doctors via phone, email or video consultation. Virtual consultations allow employees to address routine health care needs without exposing themselves to possible germs at the doctor's office. This also means less risk of employees picking up a bug and bringing the germs into the workplace. Telemedicine tends to cost less than in-person visits, and it can be used to address many areas of medical care, including routine care, mental health, dermatology, gynecology, obstetrics, weight management, sleep management, diabetes care, and cardiac care.
Concerns over cost
Supplemental health insurance can also help mitigate employee concerns over the costs of care. That's because with cash benefits from supplemental health insurance, employees will have more resources to help cover the important treatments they need. As a result, they'll be more likely to opt in to recommended treatment plans prescribed by their doctors.
In addition, some supplemental health insurance products—including many offered here at Washington National—feature wellness benefits. Wellness benefits are payable for preventive health screenings, such as mammograms, Pap smears, colonoscopies and cholesterol tests, which can help employees discover new and developing health risks and address them early when they're more treatable.
Wellness benefits provide advantages to employers, too! That's because when employees take better care of their health, they are less likely to miss work, which can impact an employer's bottom line. U.S. employers lose $1,685 per employee, on average, each year due to absenteeism. And three conditions that cost employers the most—diabetes, heart attacks and high blood pressure—can often be prevented or caught early and treated successfully.3
Supplemental insurance supports the financial wellness of employees
Now, to address how supplemental insurance can help address the financial wellness of employees!
All supplemental insurance products help protect employees from certain financial risks. For example, critical illness insurance helps protect employees from the costs related to common diseases like cancer, heart disease and diabetes. Accident insurance helps cover the out-of-pocket medical expenses incurred due to injuries such as broken bones, burns and lacerations. And life insurance pays benefits to help cover final expenses, lost income, debt, education expenses, retirement and more.
What makes voluntary benefits such as these different than core benefits, is that when supplemental insurance benefits are paid, the money goes directly to employees or beneficiaries, not doctors or hospitals. Employees can use cash benefits for any purpose: covering deductibles, co-pays, coinsurance, non-covered treatments and everyday living expenses. At a time when more than a quarter of Americans would need to borrow money or sell something to cover a $400 expense,3 these products provide important protection against costly conditions.
This financial buffer has led 71% of workers to say they worry less about unexpected health and financial issues thanks to their benefits!5
Support your employees physically and financially with supplemental insurance!
Most employers and employees are watching their budgets right now. But with several funding options available, supplemental insurance is an affordable option for employers and employees. Employers have the option to pay all, some or none of their employees' premiums. No matter what employers choose, they can rest assured that premiums are typically very affordable, costing just dollars a paycheck.
If you're ready to learn more about how to support your employees with supplemental insurance, get paired with one of our local agents here!
1The New York Times, Missed Vaccines, Skipped Colonoscopies: Preventative Care Plummets, https://www.nytimes.com/2020/09/11/upshot/pandemic-decline-preventive-care.html, September 2020.
2Forbes, Poll: 44% of Americans Skip Doctor Visits Because of Cost, https://www.forbes.com/sites/brucejapsen/2018/03/26/poll-44-of-americans-skip-doctor-visits-due-to-cost/#67cb9a286f57, March 26, 2018.
3Board of Governors of the Federal Reserve System, Report on the Economic Well-Being of U.S. Households in 2018, 2019.
4Humana, How preventative care health benefits can help your business thrive, https://www.humana.com/employer/group-benefits-101/how-to-choose-plans/preventive-health-benefits, accessed 2021.
5Lifecare, The Secrets to Better Benefits Utilization & ROI, https://www.lifecare.com/2019/01/the-secrets-to-better-benefits-utilization-roi/, January 2019.