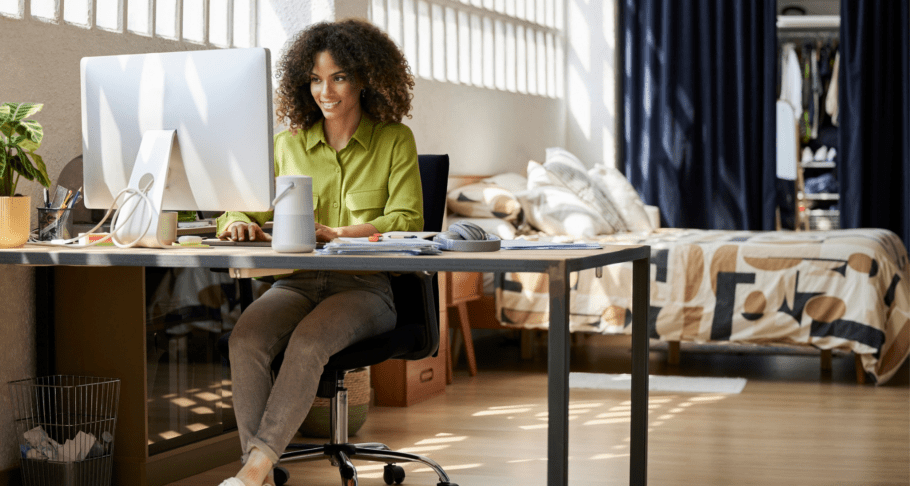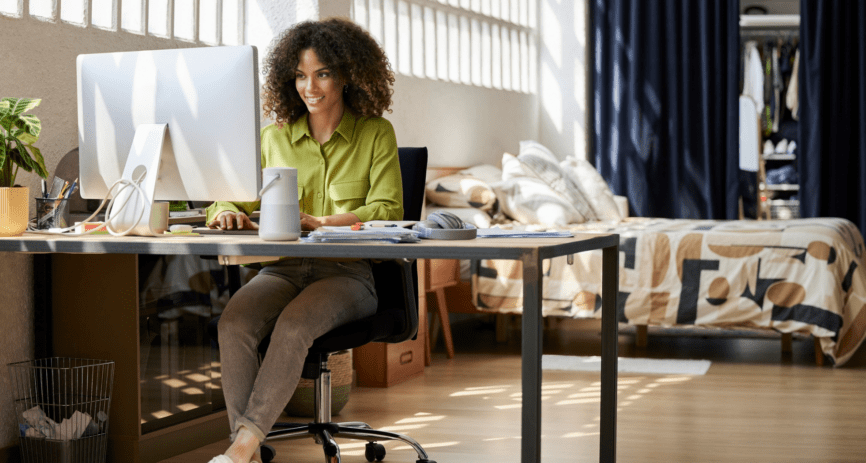 Is it time to rethink the workweek? 4 strategies to help alleviate employee burnout
April 12, 2023
Are your employees feeling the pressure of an "always on" work culture? According to one study, 77% of U.S. professionals have experienced employee burnout at their current job. Yet nearly 70% of professionals feel their employers aren't doing enough to prevent or alleviate burnout.1
What's burnout?
The Mayo Clinic defines job burnout as "a special type of work-related stress—a state of physical or emotional exhaustion that also involves a sense of reduced accomplishment and loss of personal identity." Burnout isn't a medical diagnosis, but many experts believe burnout can cause some physical conditions, such as excessive stress, fatigue, insomnia, depression, substance misuse, heart disease, high blood pressure, Type 2 diabetes, and vulnerability to illness.2
Is it time to rethink the workweek?
The 40-hour workweek originated during the Great Depression and has since been the norm.3 Yet with the lines between working hours and personal hours becoming increasingly blurred thanks to technology and remote work, many employees are feeling an increasing sense of work burnout. This is leading some companies to rethink the work week and enact policies that give workers better work-life balance.
Is it time to rethink the workweek at your organization? Check out these four strategies that could help alleviate burnout among your employees, while also helping you become an employer of choice.
1. Flextime
Also known as flexible hours, flextime gives employees the freedom to begin and end their workdays earlier or later than the standard 9 a.m. to 5 p.m. Flextime allows people to be productive during the time of day when their energy levels are highest. It's also advantageous for working parents who can set their hours around their kids' schedules.
2. Compressed workweeks
A compressed work schedule allows employees to work the traditional 40-hour workweek in less than five days. For example, with a 4/10 schedule, employees work four 10-hour days and have three-day weekends. Advantages of shorter workweeks may include increased productivity and more personal time for employees.
3. Reducing/moving meetings
Did you know that employees spend about 18 hours a week on average in meetings? Poorly managed meetings not only decrease productivity, but they can also hurt employee engagement and make employees more likely to quit.4 To curb meeting overload, some companies are instituting no-meeting days and are encouraging employees to decline meeting invitations.
4. Shortened workweeks
To help eliminate the creep of overtime into employees' personal lives, some companies are adopting 32-hour workweeks at formerly 40-hour pay. The idea is, in exchange for fewer hours, workers are expected to maintain the productivity they would in a five-day workweek. According to 4 Day Week Global, a nonprofit that supports the idea of the four-day week as a part of the future of work, 78% of employees with four-day weeks are happier and less stressed, and 63% of businesses found it easier to attract and retain talent with a four-day week.5
We're here for you!
In addition to rethinking the workweek, it's important to evaluate if your benefits are supporting the wellbeing of your employees. Voluntary benefits, such as critical illness insurance, hospital indemnity, disability income or accident insurance, allow employees to curate a health care plan that caters to their diverse needs. Are you ready to learn more about how voluntary benefits can help your business? For more information, call (877) 266-7326.
1Deloitte., Workplace Burnout Survey, https://www2.deloitte.com/us/en/pages/about-deloitte/articles/burnout-survey.html, accessed 2023.
2Mayo Clinic, Job burnout: How to spot it and take action, https://www.mayoclinic.org/healthy-lifestyle/adult-health/in-depth/burnout/art-20046642, 2021.
3NPR, How the 40-hour work week became the norm, https://www.npr.org/2021/11/05/1052968060/how-the-40-hour-work-week-became-the-norm, 2021.
4The Seattle Times, Shopify tells employees to just say no to meetings, https://www.seattletimes.com/business/shopify-tells-employees-to-just-say-no-to-meetings/, January 2023.
54 Day Week Global, https://www.4dayweek.com/, accessed 2023.