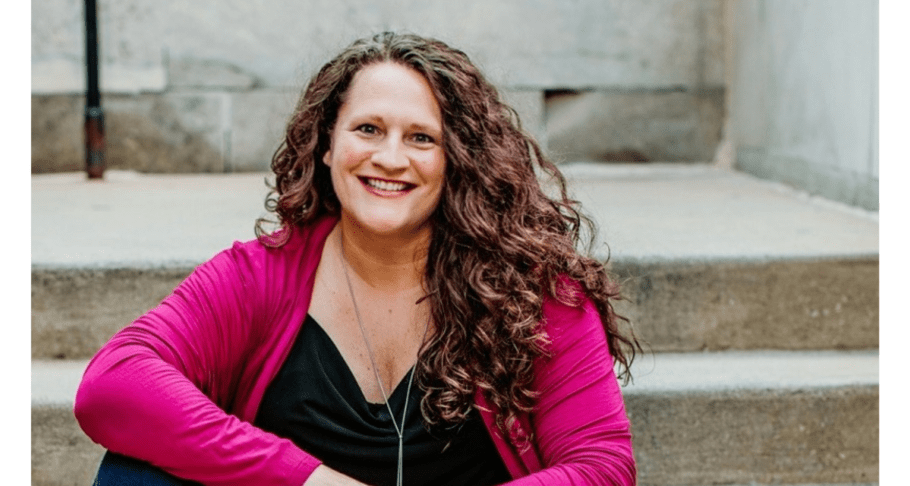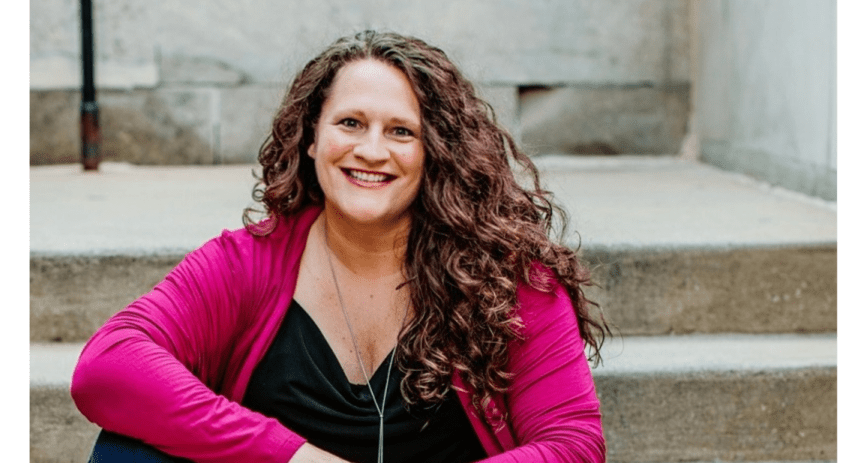 Employee turns beneficiary after breast cancer diagnosis
May 3, 2023
Here at Washington National Insurance Company, we handle almost 200,000 claims a year and have paid out more than $3 billion in supplemental health insurance benefits.1 With so many claims paid, you won't be surprised to hear that every single day, we have the privilege of helping folks who are dealing with cancer diagnoses.
Sometimes, the beneficiaries who we assist are closer to us than you may think. When one of our own receives a cancer diagnosis, we witness firsthand the positive impact of cancer policy benefits when someone is facing the unthinkable.
Andrea's story
In 2021, Senior Director of Customer Experience, Andrea Helms, went in for a routine mammogram. As a marathon runner and coach who's diligent about preventive care and has no family history of cancer, Andrea was shocked to receive a breast cancer diagnosis that required a unilateral mastectomy and breast reconstruction.
"I was immediately thrown into a flurry of activity, a system where I spoke with oncologists, radiologists, plastic surgeons, all kinds of different doctors," she said. "On top of being emotionally shocked and totally blindsided, I also incurred thousands of dollars in medical expenses in a short time." Andrea was also helping care for her mom who lives three hours from her home in Chicago, Illinois. She immediately wondered, "How am I going to help my mom?"
Thankfully, Andrea's close-knit family pulled together to support her mom and Andrea remembered the Washington National cancer policy she selected at work. "It was a relief to learn that my policy would pay $5,000 for medical bills in a lump sum," Andrea shared. "I also learned I would receive that money up front, upon diagnosis, and it was such a relief to not have to wade through the minutia of paperwork for specific procedures. Having anything be easy was just so helpful!"
Andrea underwent a procedure to remove the cancerous masses in April 2022 and has been clear ever since. She says the lump sum helped pay almost her entire deductible for the year and made financial strain one less thing to worry about.
Andrea and her cat-turned-nurse Kenny are doing well today, surrounded by a community of family and friends to whom she attributes much of her strength and optimism.
"I hope by sharing my story I might help someone else who is considering a cancer policy…I'm so glad I did!"
How could a cancer policy help you?
Did you know that one in three Americans will develop cancer during their lifetimes?2
When you're grappling with a crisis like cancer, paying bills is an added stress. In fact, cancer patients are "71% more likely than Americans without the disease to have bills in collections, face tax liens and mortgage foreclosures, or experience other financial setbacks," according to NPR.3
Supplemental cancer insurance can help you face the out-of-pocket expenses of cancer by paying cash benefits directly to you. The money can be used for any purpose, including helping to cover your deductible, copays, coinsurance and everyday living expenses while you're on the mend.
Cancer insurance may provide:
A lump-sum express payout upon diagnosis
Coverage for surgery, chemotherapy and radiation
Payment for treatment-related transportation and lodging
Benefits for wellness screenings and tests
Advocacy and support services
And more
Check out this article for more important information about supplemental cancer insurance.
We're here for you!
Are you interested in learning more about supplemental cancer insurance? Give us a call at (800) 525-7662.
1The claims and premium-return amount are based on ROP/CV and claims payments to Washington National policyholders from January 1, 1995, through December 31, 2022.
2American Cancer Society, Cancer Facts & Figures 2022, 2022, p. 2.
3NPR, She was already battling cancer. Than she had to fight the bill collectors, https://www.npr.org/sections/health-shots/2022/07/09/1110370391/cost-cancer-treatment-medical-debt, July 2022.
Policy underwritten by Washington National Insurance Company, home office Carmel, IN.
LIMITED-BENEFIT POLICY. This policy has limitations and exclusions. For costs and complete details of coverage, contact your agent.
Policy and benefits subject to state availability. Premiums based on level of coverage selected.