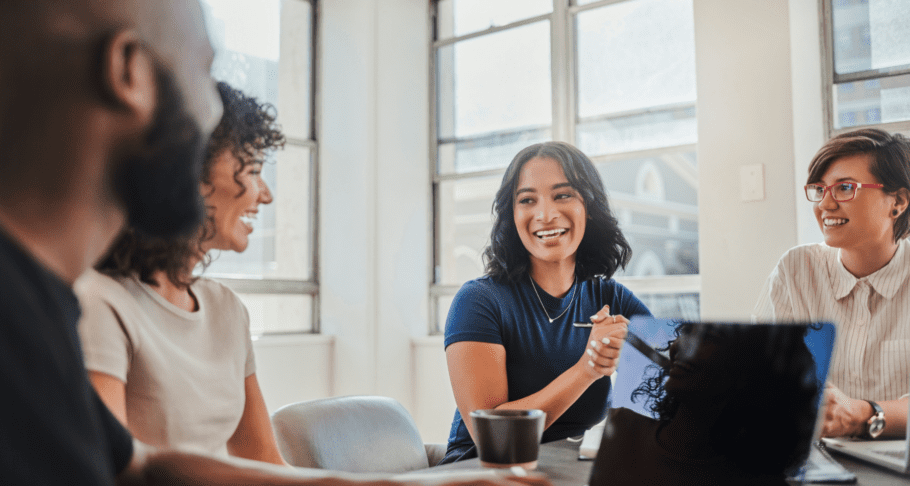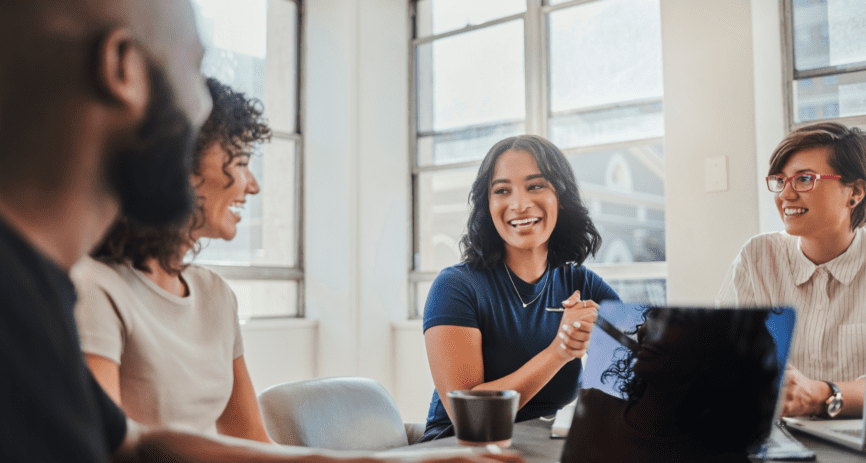 6 strategies that help support employee experience
May 16, 2023
Are you interested in employing cream-of-the-crop workers at your organization? Yes, of course! But with a tight labor market and a competitive global economy, talented people have a lot of options when choosing where to work.
If you want to attract and retain the best employees, ensuring your organization has an excellent overall employee experience is essential. According to Gartner, Inc. research, only 13% of employees are fully satisfied with their experience.1
Dissatisfied employees are not only more likely to leave, but they're more likely to warm seats and not produce their best work.
What is the employee experience?
The employee experience isn't just about pay. According to Gallup, "Employee experience constitutes the entire journey an employee takes with your organization. This includes everything from pre-hire to post-exit interactions and everything in between."2 Simply put, employee experience encompasses all interactions between employer and employee.
How can I improve the employee experience at my organization?
Does improving your organization's employee experience seem like a broad and overwhelming task? We get it! To help you develop your employee experience plan, here are six actionable strategies to consider.
1. Ask for feedback — and act on the responses
The best way to know what would improve the experience of your employees is to ask them for feedback. There are tools available that capture continuous employee feedback, which will allow you to keep a pulse on what employees like about your organization and what they feel is missing. Once you receive feedback, it's important to listen and act on it. This shows your employees that you respect their opinions and you're willing to evolve based on their input.
2. Focus on onboarding
Onboarding is the process of helping new hires adjust to all aspects of their new jobs. Successfully onboarding employees sets them up for a successful tenure at your company, yet only 12% of employees strongly agree that their organization does a great job of onboarding.3 Onboarding should help new hires understand their responsibilities, get comfortable in their new setting, meet their colleagues, and learn company protocols and policies. It's important for organizations to have a plan not only for an employee's first days or weeks at a company—but also for their first several months and year.
3. Promote diversity, equity, and inclusion (DEI)
A recent study reported that nearly 80% of employees want to work for a company that values DEI.4 DEI at the workplace means that:
Diversity is present among employees.
Workplace policies are fair and impartial.
All employees feel a sense of belonging and value at work.
Check out this article for six employee benefits that can help support DEI at your company.
4. Help employees grow their skills and careers
Career pathing and talent mobility are important to the employee experience, but according to the iCIMS third annual Workforce Report, 70% of workers don't know how to progress in their careers, and only 30% have been told how to get promoted or get to the next level in their organization.5 Ensure your organization has a clear and defined career development program so that employees know how they can advance within your company. And provide a continues learning environment where employees have access to programs and tools that help them tap into their skill sets.
5. Give employees flexibility
Workers are more likely to have a great employee experience if their jobs fit into their lifestyles. Strategies like remote work, flextime and compressed workweeks will all help give employees flexibility and a greater sense of work-life balance. Read this article for more information about flexible work schedules. 
6. Provide voluntary employee benefits
Benefits are a crucial part of the employee experience. Voluntary benefits, such as critical illness insurance, hospital indemnity, cancer insurance, disability income and accident insurance, allow employees to fill the gaps in core benefits they receive. Unlike major medical insurance, voluntary benefits are paid directly to employees, not doctors or hospitals. Employees can use the benefits to help cover the out-of-pocket costs left by major medical insurance, such as deductibles, co-pays, coinsurance, noncovered treatments and everyday living expenses. Voluntary benefits allow employees to curate a health care plan that considers their unique needs and inherited health risks.
We're here for you!
Are you ready to learn more about how voluntary benefits can help improve the employee experience at your organization? Reach out to us here, and an agent will contact you!
1Forbes, Track and Manage Employee Engagement with Seven Questions, https://www.forbes.com/sites/forbescoachescouncil/2022/03/14/track-and-manage-employee-engagement-with-seven-questions/?sh=dafbbce1b693, March 2022.
2Gallup, Employee Experience vs. Engagement: What's the Difference?, https://www.gallup.com/workplace/243578/employee-experience-engagement-difference.aspx, accessed 2023.
3Gallup, Employee Experience, https://www.gallup.com/workplace/242252/employee-experience.aspx, accessed 2023.
4CNBC, Majority of employees want to work for a company that values diversity, equity and inclusion, survey shows, https://www.cnbc.com/2021/04/30/diversity-equity-and-inclusion-are-important-to-workers-survey-shows.html, 2021.