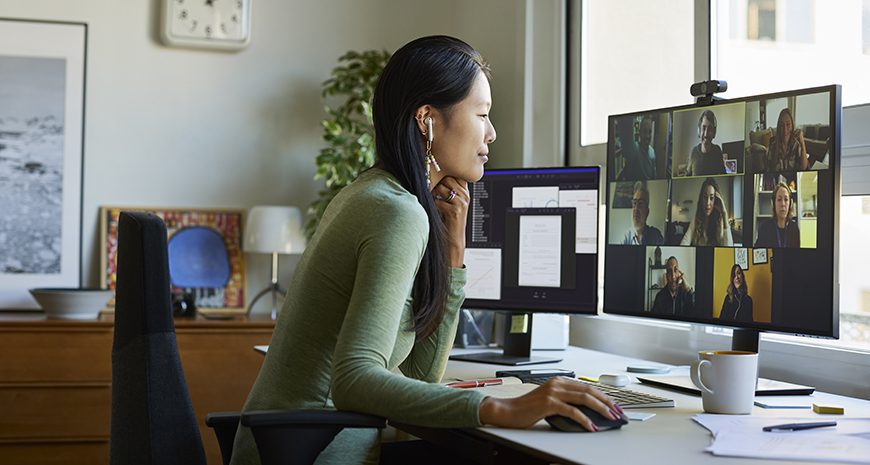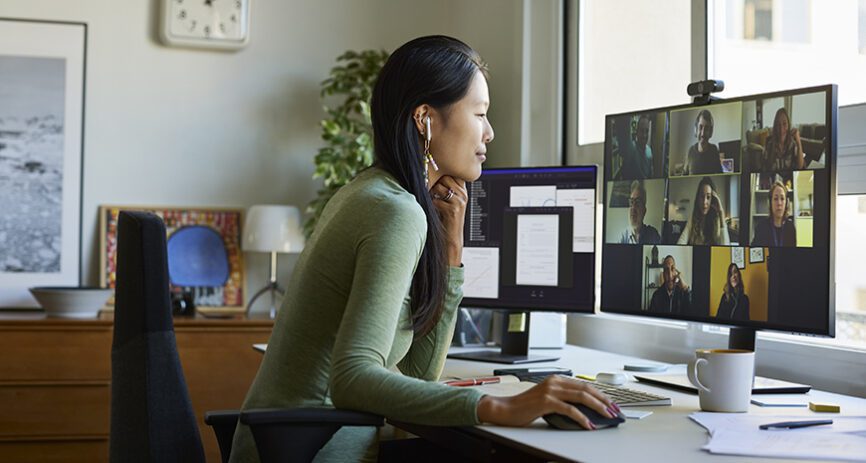 4 workplace culture trends employees are seeking
The pandemic initiated the greatest workplace disruption in generations—and two-and-a-half years later, the volatility persists. As companies rapidly evolve and struggle to find and keep talent, leaders must focus on fostering a positive workplace culture.
But what exactly does that mean?
Workplace culture is the character of an organization—the sum of its values, traditions, attitudes, and behaviors. Positive workplace culture attracts talent, drives engagement, supports employee happiness, and motivates strong performance; negative workplace culture does the opposite. In today's competitive job market, positive workplace culture means winning the war for top talent and fostering an environment that inspires your employees to work hard and be engaged.
Is your organization working to reimagine its workplace culture? Here are four trends employees are seeking from organizations like yours.
1. Flexibility
Pre-2020, the majority of organizations lived by the "butts-in-seats" culture. Funny as it sounds, during office hours, employees were expected to be at the worksite, sitting at their desks, diligently doing their work. But then the pandemic hit, and many employees started working from home.
While working from home, employees experienced a newfound flexibility and improved work-life balance. They could sleep in a little longer and avoid the rush-hour commute. Throughout the workday—in addition to doing their jobs—they could see their loved ones more, take the dog for a walk, throw in a load of laundry, and make time for healthier meals.
As organizations make plans to open up offices, the majority of employees don't want to lose the flexibility they have come to enjoy. According to one study, 81% of employees who worked from home during the pandemic don't want to go back or they would prefer a hybrid schedule.1
A hybrid work model is a great compromise for employers who want their teams onsite and employees who enjoy working from home. As you develop a schedule that works for your organization, give employees a say in where and when they work—but set clear expectations of when and how they should be available.
2. Good Relationships
The social fragmentation of the pandemic has resulted in many employees feeling disconnected from their colleagues and leaders. Yet when employees feel a strong connection to coworkers, leaders and the organization, they're 30x more likely to do great work, 3x more likely to stay with the organization, and 96% less likely to burn out.2
If you're working to re-establish connection at your workplace, here are a few tactics to consider:
Encourage personal chatter among direct reports. If working remotely, use technology to make it happen.
Include fun activities during team meetings, earmarking space for employees to relax and enjoy each other's company.
Schedule regular outings to bring departments together.
Support committees that plan special events or groups related to certain interests.
3. Career development
Without advancement opportunities, employees can feel stagnant and unchallenged. Many workers want to broaden their skillsets, and it's important for employers to facilitate professional development through training, conferences, courses, certifications and more. When organizations invest in their employees, they gain a competitive edge through growing engagement and retention rates.
4. Benefits beyond the basics
Long gone are the days when a simple health/dental/vision package was considered competitive. Today's employers of choice go beyond the basics and offer voluntary benefits that support the physical and financial health of their employees.
Voluntary benefits help protect employees from certain health and financial risks and appeal to employees of all generations, cultures and physical abilities. Here are some common types of voluntary benefits:
Cancer insurance
Heart / stroke insurance
Critical illness insurance
Hospital indemnity insurance
Short-term disability
Life insurance
What makes voluntary benefits unique is that benefits are paid directly to employees, not doctors or hospitals. Employees can use cash benefits for any purpose, including covering deductibles, co-pays, coinsurance, non-covered treatments and everyday living expenses.
This financial protection comes at an affordable price. Premiums for supplemental insurance typically cost just dollars a paycheck, and can be paid via flexible funding options including 100% employer paid, 100% employee paid, or a combination of both.
Get in touch!
Are you ready to learn more about how voluntary benefits can help improve your workplace culture? Call (877) 266-7326. Our dedicated professionals are here to help!
1Forbes, Why 2022 is the Year of Workplace Culture, https://www.forbes.com/sites/carolinecastrillon/2021/12/29/why-2022-is-the-year-of-workplace-culture/?sh=1f0cde7a1bbb, December 2021.
2O.C. Tanner, 5 Culture Trends for 2022, https://www.octanner.com/insights/white-papers/5-culture-trends-for-2022.html, 2022.