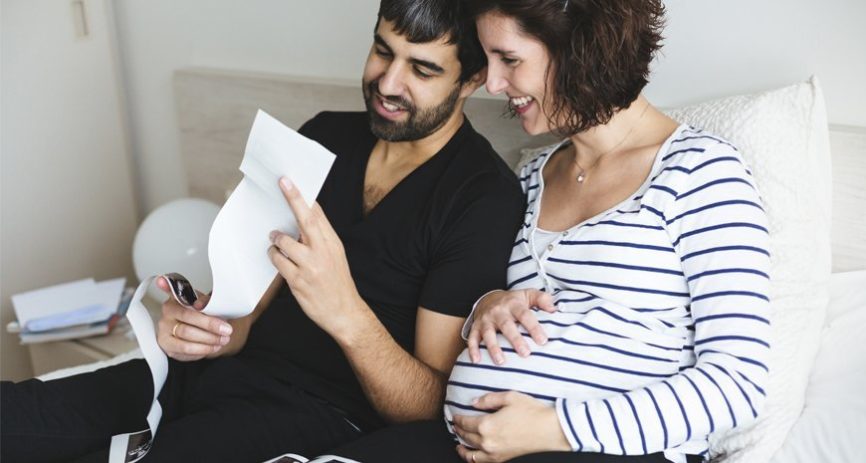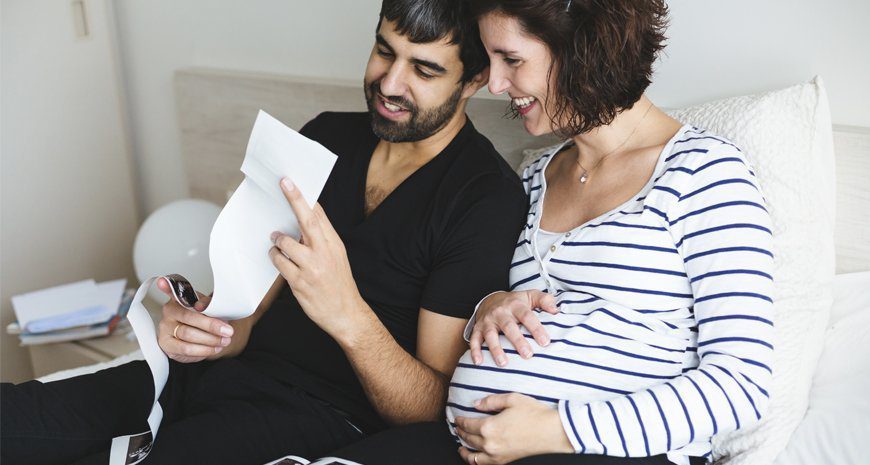 2 types of supplemental insurance for new parents
Are you expecting a bundle of joy? Congratulations! This is a time of intense excitement, anticipation and preparation! Your to-do list before baby arrives is probably long. Maybe you're working on preparing the nursery, washing and folding itty-bitty onesies, deep cleaning your home, choosing a pediatrician, attending birth and parenting classes, installing the car seat, packing the hospital bag and preparing freezer meals.
Shew! As if that list isn't long enough, we have one more, very important task for you to consider before you welcome your new baby: reviewing your supplemental insurance needs.
Now, supplemental insurance may not be able to help you with midnight feedings or dirty diapers, but it can help safeguard your savings and lifestyle as you embark on one of the most expensive journeys of your life.
According to the U.S. Department of Agriculture, for a middle-income family, the cost of raising a child today is $233,610—excluding college!1 Babies are beautiful, but they sure are expensive, which is why many financial experts recommend putting aside six months of living expenses before baby arrives.1
Supplemental insurance for new parents
So where does supplemental insurance come into play? If the unexpected happens, supplemental insurance can help you:
Protect your life's savings.
Meet your financial obligations.
Ensure you have the means to provide for your growing family.
Here's a rundown of two types of supplemental insurance for new parents to consider:
1. Life insurance
Life insurance pays a cash benefit to the beneficiary if the insured person dies while the policy is in force. The beneficiary can use the cash for any reason—to replace lost income, cover living expenses, pay off debts, fund college, save for retirement and so much more. When you're a new parent, life insurance can help you rest a little easier knowing that you're providing financial care and support for your growing family.
So how much life insurance should you get? Financial experts recommend that every individual have enough life insurance to replace at least seven years of income. But you'll also want to consider your new baby's future college expenses, too. What will college set you back? For the 2018–2019 school year, the average cost of tuition fees was $35,676 at private colleges, $9,717 for state residents at public colleges and $21,629 for out-of-state students at state schools.2 (And you can expect those tuition numbers to go up before your little one heads off to college!)
Even stay-at-home parents should have life insurance! You may not be creating income, but you're performing a host of valuable services including childcare, cooking, cleaning and household management. All of these services can be costly to replace for a surviving spouse. According to Salary.com, stay-at-home moms should earn upwards of $162,581 per year!3
2. Supplemental health insurance
The next type of insurance we urge you to consider as a new parent is supplemental health insurance. It isn't fun to think about, but life sometimes has other plans. You or your spouse could one day experience a health crisis, such as a heart attack, stroke, cancer or accidental injury. Consider these statistics:
About 92.1 million Americans have cardiovascular disease today.4
One in two men and one in three women will be diagnosed with cancer at some point in their lifetime.5
Each year, about one in eight Americans seek medical attention for accidental injuries.6
When it comes to any major health event, the financial costs can take a toll. U.S. hospital care spending has reached $1 trillion.7 That's not too surprising considering that a typical three-day stay in a hospital averages $30,000.8 And these numbers are part of a larger picture. A range of other nonmedical expenses can also add up in health situations. These costs are harder to anticipate, but they could include lost income, transportation expenses, parking fees, childcare and more.
For new parents, supplemental health insurance is a practical solution. The high risk of illnesses and injuries, along with the high cost of medical care, makes supplemental coverage a great choice for growing American families. Benefits from a policy can help you pay for health care costs that aren't covered by major medical insurance, as well as keep up with regular bills and household expenses, replace lost wages, and get the care you need.
Plus, many policies will allow you to add your new baby to your insurance! Just be sure to check your policy to see how soon after the birth the baby must be added.
Supplemental insurance for new parents—an affordable solution
As an expectant parent, you're probably extra budget conscious right now. You're paying lots of medical bills, and all that baby gear doesn't come cheap! Plus, we're sure that the $233,610 mentioned earlier in this article is still at the forefront of your mind.
You may be thinking that you don't want to add any more expenses to your monthly budget, but what you may not realize is that supplemental insurance is far more affordable than most people think. The premiums vary by plan and carrier, but the average cost compares with many nonessential items, like coffee shop lattes and fast food meals.
Healthy family, happy life
Besides financial protection, many supplemental insurance policies come with other perks and features to benefit your growing family such as wellness options. These can help cover the costs of a variety of screenings ordered by your doctor, such as mammograms, X-rays and more.
We're here to help!
If your family is growing, contact us here to learn more.
1USA Today, Raising a child costs $233,610. Are you financially prepared to be a parent?, https://www.usatoday.com/story/money/personalfinance/2018/02/26/raising-child-costs-233-610-you-financially-prepared-parent/357243002/, February 26, 2018.
2U.S. News & World Report, What You Need to Know About College Tuition Costs, https://www.usnews.com/education/best-colleges/paying-for-college/articles/what-you-need-to-know-about-college-tuition-costs, September 19, 2018.
3Salary.com, Moms: we know you're worth it. But how much is "it" really worth?, https://www.salary.com/articles/stay-at-home-mom/, May 9, 2018.
4American Heart Association, Heart Disease and Stroke Statistics—2018 Update, 2018.
5American Cancer Society, Cancer Facts & Figures 2018, 2018, p. 2.
6National Safety Council, Injury Facts 2017 Edition, 2017.
7HealthPayer Intelligence: Policy and Regulation News, Top 10 Healthcare Spending Categories in the United States, 2017.
8Healthcare.gov, Make Your Health a Priority—Get Marketplace Insurance, January 6, 2017.