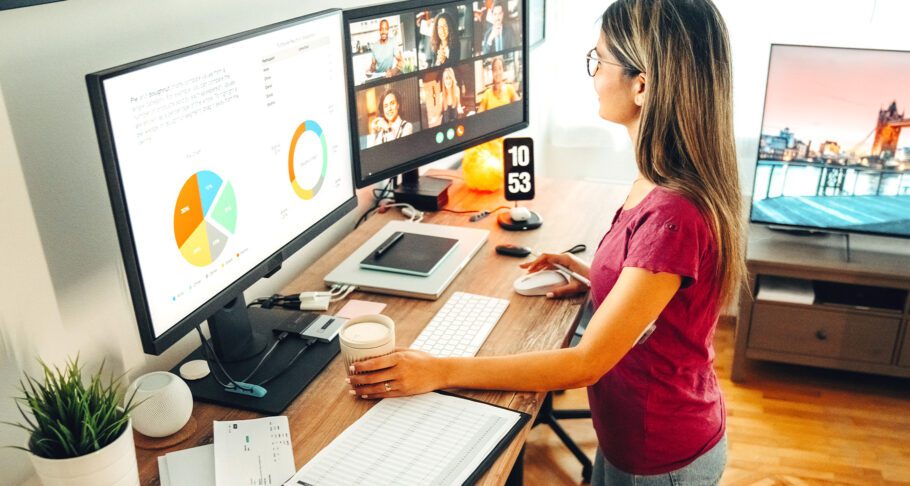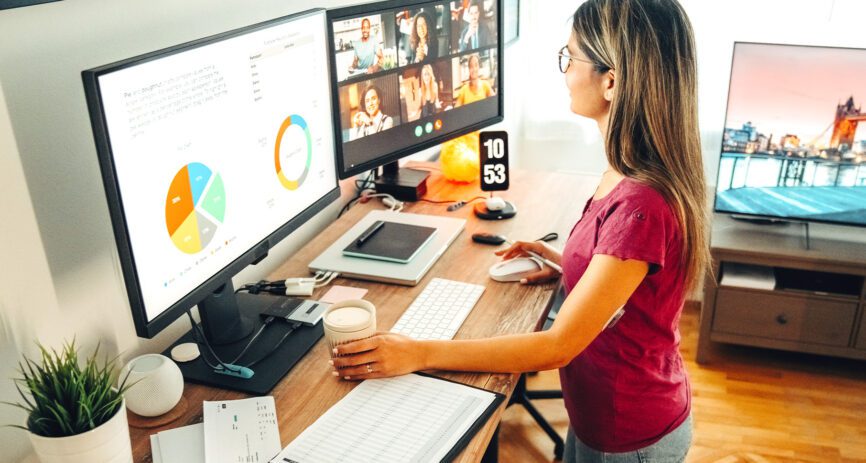 5 workplace changes employers need to prepare for
January 30, 2023
After a tumultuous three years of lockdowns, supply issues, Great Resignation and labor shortages, employers everywhere are wondering what's coming next.
The workplace is ever-evolving, but in today's digital age, changes are happening rapidly—and it's important for employers to keep up so they can compete in a competitive job market. Check out these five upcoming changes employers need to prepare for.
1. Employees will place more value on internal mobility.
With the economic downturn forecasted to continue, many employees are looking to level up their income. For some employees, that means looking for new jobs elsewhere, but for others, that means staying put and advancing with their current employers. However, according to the iCIMS third annual Workforce Report, 70% of workers don't know how to progress in their careers, and only 30% have been told how to get promoted or get to the next level in their organization.1 This indicates that employers need to redefine career development if they want employees to stay with their company.
2. Employers will focus on a continuous learning environment.
Upskilling has become a bit of a buzzword. This trend promotes improving the skills of existing employees, rather than hiring new ones. In order to help upskill workers, employers should foster a workplace of continuous learning where employees have access to programs and tools that will help them tap into their skill sets. Employers that encourage employees to define a personalized career path will rise above the competition with improved employee satisfaction and retention.
3. Employees will expect flexibility.
According to a recent study, 65% of CEOs see a full return to work in three years, but employees have other ideas with 93% saying that flexibility is top of mind when deciding to apply for or accept a job.2 With this value placed on flexibility, employees have an expectation to work when and where they want—and employers that are unwilling to bend will risk losing out on top talent.
4. Workplace surveillance will expand to also focus on wellness.
With remote employees comes the challenge of monitoring employee output—without infringing on personal freedoms and privacy. Employee tracking software will continue to grow, but it will do more than just make sure employees aren't slacking off. Tracking software will also help ensure employees are following healthy practices like taking breaks, moving around and meeting nutritional requirements. This focus on employee engagement and well-being will help employers create an improved employee experience, even for remote employees.
5. Employees will expect more from their benefits
Over the past couple years, COVID has motivated many employees to become more savvy consumers of their benefits. Employees want to know that if serious illness or injury strike their households, that their benefits will help protect them from financial fallout.
At the same time, the average cost that U.S. employers pay for their employees' health care is increasing 6.5% in 2023.3 This means that giving employees the coverage they expect will cost significantly more. That's why many employers are turning to voluntary benefits.
Voluntary benefits can help employers fill in the gaps left by primary insurance employees may receive. These products help protect employees from certain health and financial risks with cash benefits that are paid directly to employees, not doctors or hospitals. Employees can use the cash for any need, such as medical bills and living expenses. Common types of voluntary benefits include:
Cancer insurance
Heart / stroke insurance
Critical illness insurance
Hospital indemnity insurance
Short-term disability
Life insurance
This financial protection comes at an affordable price for employers and employees. Premiums for supplemental insurance are affordable, and can be paid via flexible funding options including 100% employer paid, 100% employee paid, or a combination of both.
We're here for you!
The workplace is rapidly evolving, but Washington National is here to help you remain an employer of choice. Are you ready to learn more about how voluntary benefits can help your business in 2023? For more information, call (877) 266-7326.
1iCIMS, iCIMS 2023 Workfroce Report, https://www.icims.com/wp-content/uploads/2022/08/iCIMS-2023-Workforce-Report-FINAL.pdf, 2022, p. 14.
2Ibid., p. 11.
3SHRM, Medical Plan Costs Expected to See Bigger Rise in 2023, https://www.shrm.org/resourcesandtools/hr-topics/benefits/pages/health-plan-costs-expected-to-rise-in-2023.aspx, 2022.